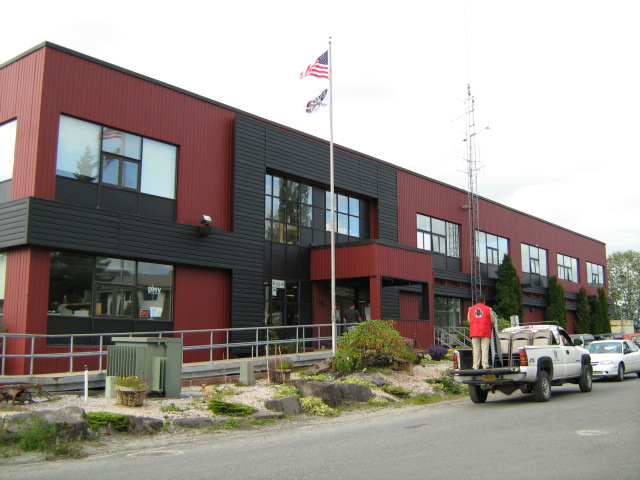 Petersburg's tribal government is one of four in the state awarded federal grant money this month from the Department of Housing and Urban Development.
That federal agency plans to award a total of 100 million dollars to tribes across the nation for projects that will help during the COVID-19 pandemic. This first round of grants totaled more than 15 million, including 900,000 dollars to the Petersburg Indian Association.
PIA tribal administrator Tracy Welch said the tribal government is excited to be one of four in the state to be awarded grant money.
"We work with Tlingit and Haida Regional Housing Authority so we've been in discussions with them about what we could potentially use the funding for,"Welch said this week. "When we applied, we applied for overcrowding and housing insecurity to address those issues here in Petersburg. But the funding specifically has to be used to help prevent, prepare for and respond to COVID-19. So that's how we're tying it in with the regulations, trying to address the over-crowding and housing insecurity."
Welch explained some tribal members live in older and substandard housing, or with multiple generations under one roof, while others are just looking for more affordable options for one and two bedroom apartments. The housing authority will use 20 percent for administration of the grant and PIA is hoping the remaining money can go toward building additional affordable rental housing of some kind in the community .
"Right now we're looking at potentially building or renovation," Welch said. "As you know cost of construction in Petersburg and in the region is high, so we're feeling out options. But we're hoping, originally we were hoping to build a duplex and we'll see. We're still feeling out numbers with Tlingit and Haida, but we're hoping to create units that are one or two bedrooms and are easily accessible for our elderly population."
Other grants went to tribes in Skagway, Stevens Village and Anchorage. The money is from the federal CARES Act. Besides new rental housing, it's also meant to fund transitional living space, COVID-19 isolation housing or an emergency operations center for tribes.