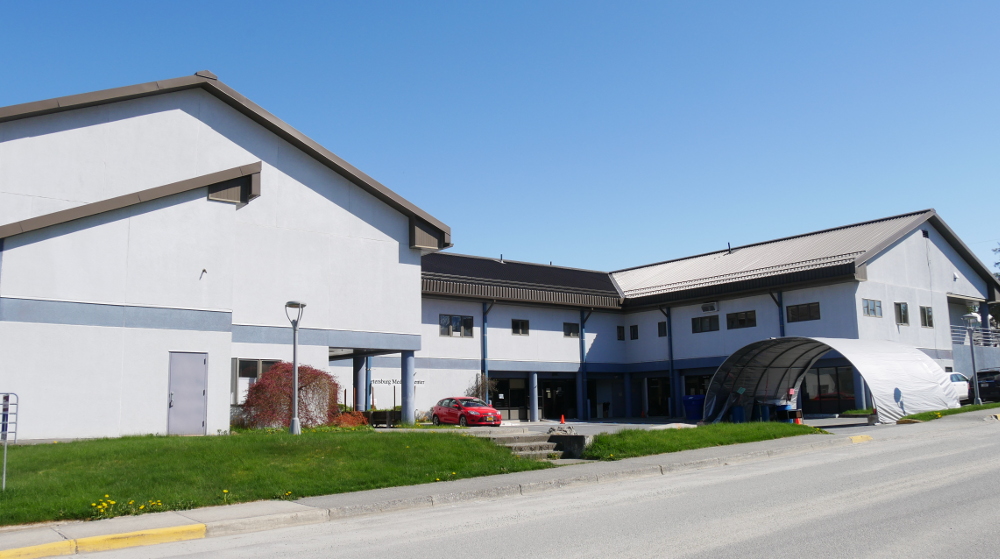 Petersburg's borough assembly Wednesday agreed to spend some of the local government's federal coronavirus relief money on testing local residents who work in seafood processing.
The borough is contracting with Petersburg Medical Center to do asymptomatic COVID-19 testing for local residents who work at OBI, Trident and Tonka Seafoods and Coastal Cold Storage. That program could cost over $177,000. It comes from the Coronavirus Aid Relief and Economic Security or CARES Act.
So anything that we can do to utilize CARES Act to keep people safe is important and exactly what the funds were intended for so I'll be voting for this," said assembly member Chelsea Tremblay.
The testing of the local processing workforce has already started but this funding will allow it to continue with public funding. Companies have already invested their own money for checking seasonal workers. OBI Seafoods Petersburg plant manager Patrick Wilson wrote a letter in support of the publicly funded program for resident employees as a way to protect seasonal workers from the virus. The seasonal workforce for OBI and Trident are being kept on campus this year but still have contact with the local residents who work there and leave work after hours.
Assembly member Jeff Meucci also supported the testing and he thought there are other ways the public funding could help businesses in the community.
"I mean I think we had a couple of instances over the last couple of weeks where some other local businesses ran out of face masks to hand out for customers coming to the door and it brought to light well maybe the borough should have some more personal protection equipment on hand in case somebody runs low and is trying to do what's best to have personal protection equipment around for folks to have," Meucci said. "While private enterprise should be taking care of themselves, this COVID funding, the CARES Act funding is, that's what it's there for is to purchase things that might not be available at a moment's notice."
O-B-I employee and assembly member Brandi Marohl will be one of those tested. The rest of the assembly agreed she could still vote on the program. It was unanimously approved with assembly member Taylor Norheim not attending the teleconference meeting. That testing will happen weekly during the salmon fishing season at the medical center's testing tents. As many as 120 local residents could be checked under that program.
The borough is in line to receive a total of 3.9 million dollars in CARES Act Funding by the end of the year. Of that, the borough has committed to spending 1.3 million dollars so far, including this program for local seafood processing employees.