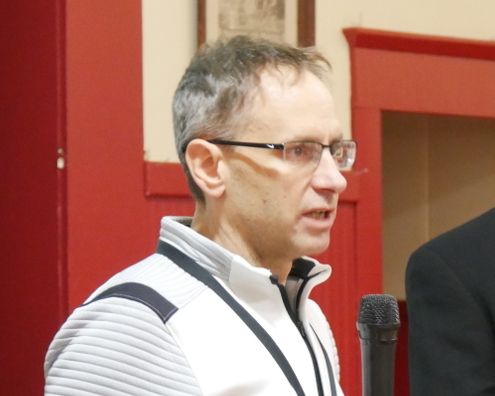 The head of Petersburg's hospital was recognized recently by a national hospital organization.
Petersburg Medical Center CEO Phil Hofstetter was named this year's Grassroots Champion Award winner for the state of Alaska by the American Hospital Association. One hospital leader in each state is honored for being tireless advocates for hospitals and their patients.
Hofstetter was humble about the honor Friday.
"(I) don't know how to respond sometimes to those awards," Hofstetter said during a radio call in show. "I feel like our staff is worthy of that. Anything that's a reflection of me of is a reflection of PMC staff."
Hofstetter took over the job in Petersburg in 2018, after working for 20 years in Nome.