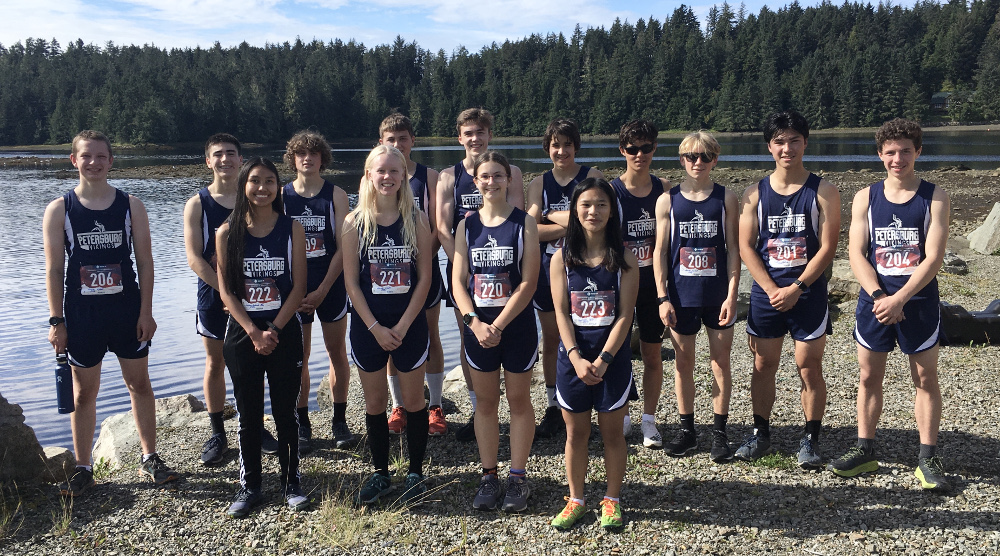 Petersburg High School cross country had its first in-person meet of the season last weekend in Klawock and took many of the top spots.
Harriers from Petersburg, Craig and Klawock, 12 girls and 19 boys, competed together on the same course on Prince of Wales Island.
Alexus Sakamoto-Quezon took first overall for the girls with a time of 24 minutes and 8 seconds, a best for her this season. Deirdre Toyomura was fourth, Lydia Martin seventh and Kinley Lister ninth.
For the boys, Uriah Lucas took first overall with a time of 17 minutes and 32 seconds. The Vikings had six runners in the top 10. Michael Durkin was third, Valon Weathers fourth, Chase Lister fifth, Kieran Cabral eighth and Rylan Smith ninth.
The teams may run again this weekend potentially in Wrangell or Craig.