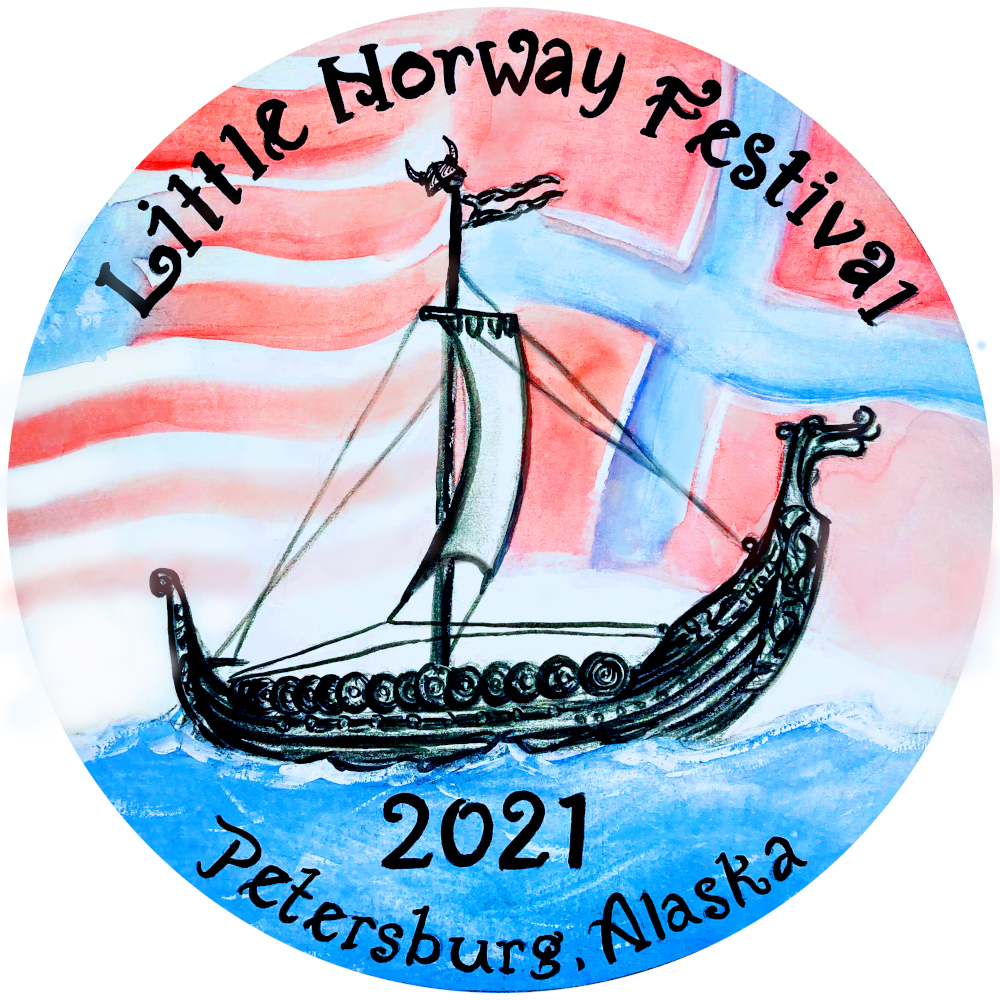 Petersburg's Little Norway Festival is back on this year but it will look a little different from past editions. Last year's celebration of Petersburg's Norwegian culture and the anniversary of the signing of Norway's Constitution was canceled because of the global health pandemic. This year planners are focusing on COVID-19 mitigation measures like outdoor gatherings. That will mean some big changes for annual favorites and some new events for next week.
Chamber administrator Mindy Madole Lopez drafted two plans for this year's festival. The chamber board opted to submit plan B to the emergency operations center for review, with increased social distancing and mostly outdoor events spread out throughout the downtown area.
"Well it's definitely going to look different than it has in the years past but I'm super excited that the EOC approved our mitigation plan," Madole Lopez said. "So of course as a chamber board we just want to have the safest festival as possible during this pandemic."
Almost all of the events planned are outdoors, including the pageant Thursday night and style show Friday. The food court will be spread out on main street from First Bank and El Zarape to Viking Travel and Petersburg Wrangell Insurance. Lopez says the plan is to put up a new chamber tent in the parking lot of the municipal building and some of the weekend's events will take place there like a prize walk and art workshop. Planners are also hoping festival goers will continue with COVID precautions even outside.
"Of course we want to advise attendees prior to the event that should not attend if they have symptoms or were recently exposed with the 14 days of COVID," Madole Lopez said. "It's still a mask mandate here in town. Especially even outside, 50 people or more that gather. So we do ask and encourage people to wear a mask and just to be aware of social distancing as well."
Most of main street will be shut down to vehicle traffic during the day Friday and Saturday, with vendor booths lining the street as well, spaced apart. Madole Lopez said vehicles will be crossing on Excel Street to access the waterfront and harbors.
"Please just be mindful of Excel there when you're crossing the street this year," she asked. "This is kind of how we had to do with spreading out and maybe next year will be different. But as far as this year, this is how it's going to, the plans going to go down."
There's also a new sound system for the festival, and there are plans for some local musicians to play. Hammer and Wikan plans events to celebrate its 100th anniversary. And there are some new offerings this year like grocery cart races, right after an annual favorite, the herring toss.
In addition Friday's parade will spread out a little more, with a longer route using more of main street and First Street.
"I know the parade is going to happen this year and they're really asking for the audience of the parade to spread out through its entire route not just downtown through the two or three blocks that its downtown but up Fram Street and on First Street over to the middle school as well," said Karl Hagerman, the borough's incident commander on a recent COVID panel discussion. "Everybody should spread out along that route," he added. "You'll be able to see the whole parade throughout that entire distance and no need to crowd together, cram together downtown."
Petersburg started off the month of May at zero active COVID cases but reported new cases this week.
Hagerman and other members of the emergency operations center have been reviewing plans for hygiene and distancing at the various gatherings planned.
"I want to thank all of the event planners that have submitted mitigation plans for their events and functions," he said. "It really helps the community to stay safe and keep our risk level low and you know planning for those mitigations and making sure that participants and volunteers are all safe during the festival is really important so we appreciate that."
The EOC also plans to put out at least one of the restroom trailers purchased with emergency COVID funding in parking lot of the municipal building.
A full schedule of festival events is on the chamber of commerce website.
(Editor's note: This story has been corrected to remove reference to 24/7 hours for portable rest room trailers.)