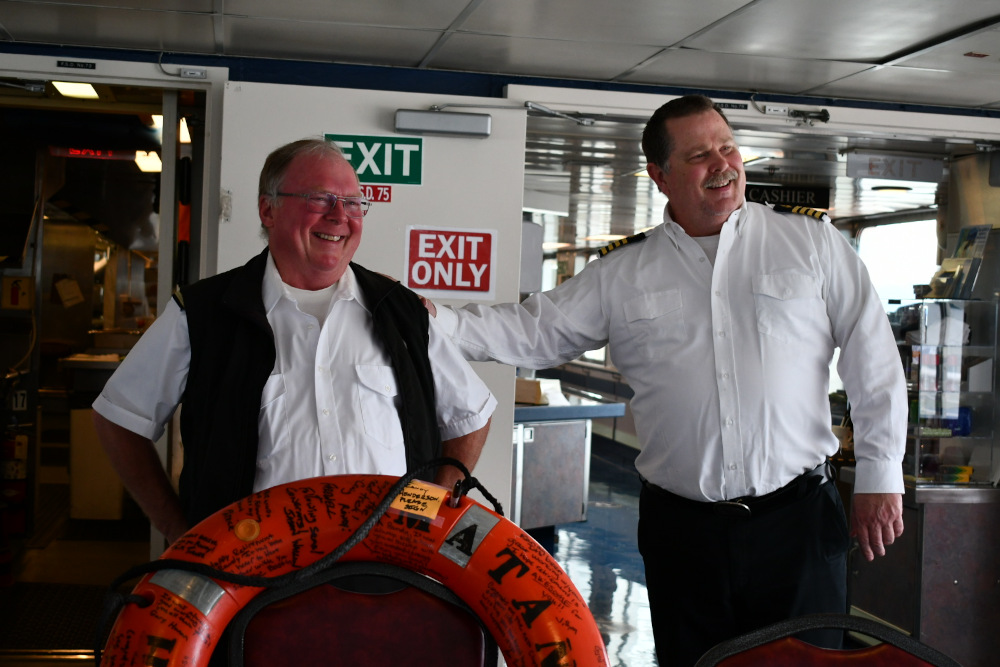 A second mate on the state ferry Matanuska had his last ride through Southeast Alaska in June after nearly two decades with the Alaska Marine Highway.
Randy Henderson of Petersburg retired in June and was cheered by family and friends from shore as he departed Petersburg during his final voyage. Henderson turned 65 in June. He started with the state ferry system as an able-bodied seaman, or deckhand in 2002, after working as a deckhand commercial fishing for years.
With the ferry system, he worked his way up to second mate, a job that often saw him steering the 408-foot ship. Sometimes that meant steaming at 12-15 knots through some of the narrow waterways, areas with strong currents and sometimes clogged with fishing gear and boats. He says the most challenging was the Wrangell Narrows near Petersburg.
Joe Viechnicki spoke with him about his time on the state ferries.