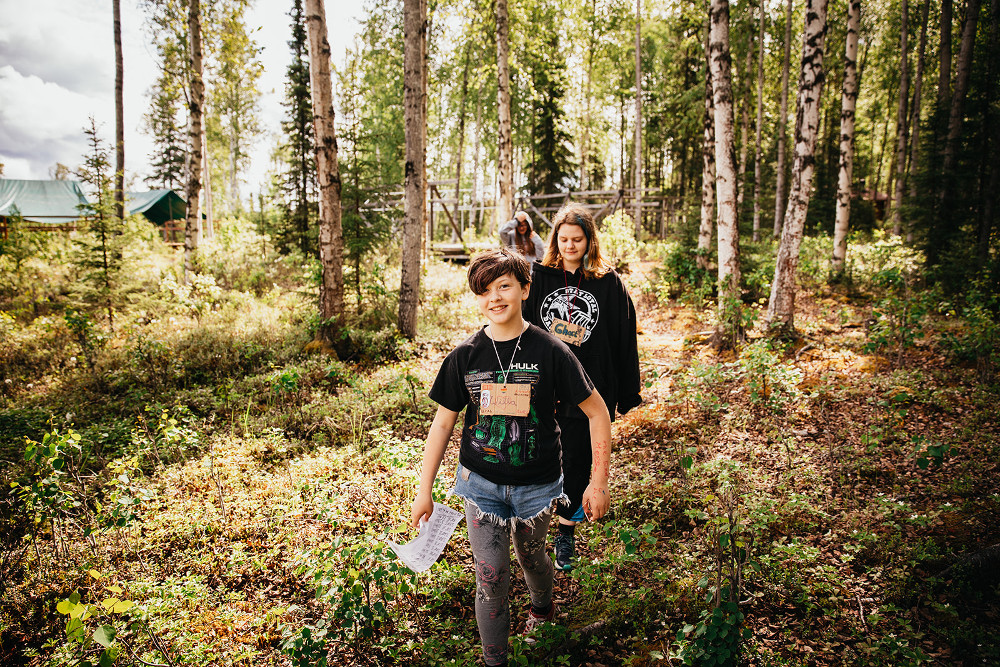 Girl Scouts of Alaska is hosting a week-long camp in Petersburg starting Monday. It's open to all girls, age five to 18, whether or not they're Girl Scouts. Emily Mueller, communications manager for the organization, said they have a fun week of activities planned.
"All of the activities that we do try to incorporate the four pillars of Girl Scouts," she said. Those pillars are STEM (science, technology, engineering and math), outdoor skills, life skills and entrepreneurship.
Activities will include tie-dyeing, scavenger hunts, science experiments, hiking and friendship bracelets. And no Girl Scout camp would be complete without outdoor games and camp songs.
Though campers aren't required to wear masks while outside, camp counselors are required to do so. All camp staff are also vaccinated.
Parents can register ahead of time online, or they can show up and register day-of. Girls don't have to attend every day. They can choose which days they're available, and they can start part way through the week.
The fee is $50 for the week, and scholarships — or "camperships" — are also available.
"We know that COVID-19 has had a huge impact on girls, families and communities," Mueller said. "We want to make sure every girl has a camp experience regardless of family ability to pay."
Mueller said a big part of that camp experience is making new friends. After a year of holding camp virtually, she said, she's happy to see those friendships form in person again.
"Seeing girls who maybe weren't hanging out together at first are skipping down the trail holding hands and singing camp songs," she said. "I think the friendship part as well as the learning new skills part is just awesome."
Camp will be held August 9 to 13 at the Lutheran Church from 9 a.m. to 5 p.m. Parents can register on the Girl Scouts of Alaska website here, and campership applications are available online here. For girls who can't attend in person, Girl Scouts of Alaska also offers virtual camp and "Camp-in-a-Box."