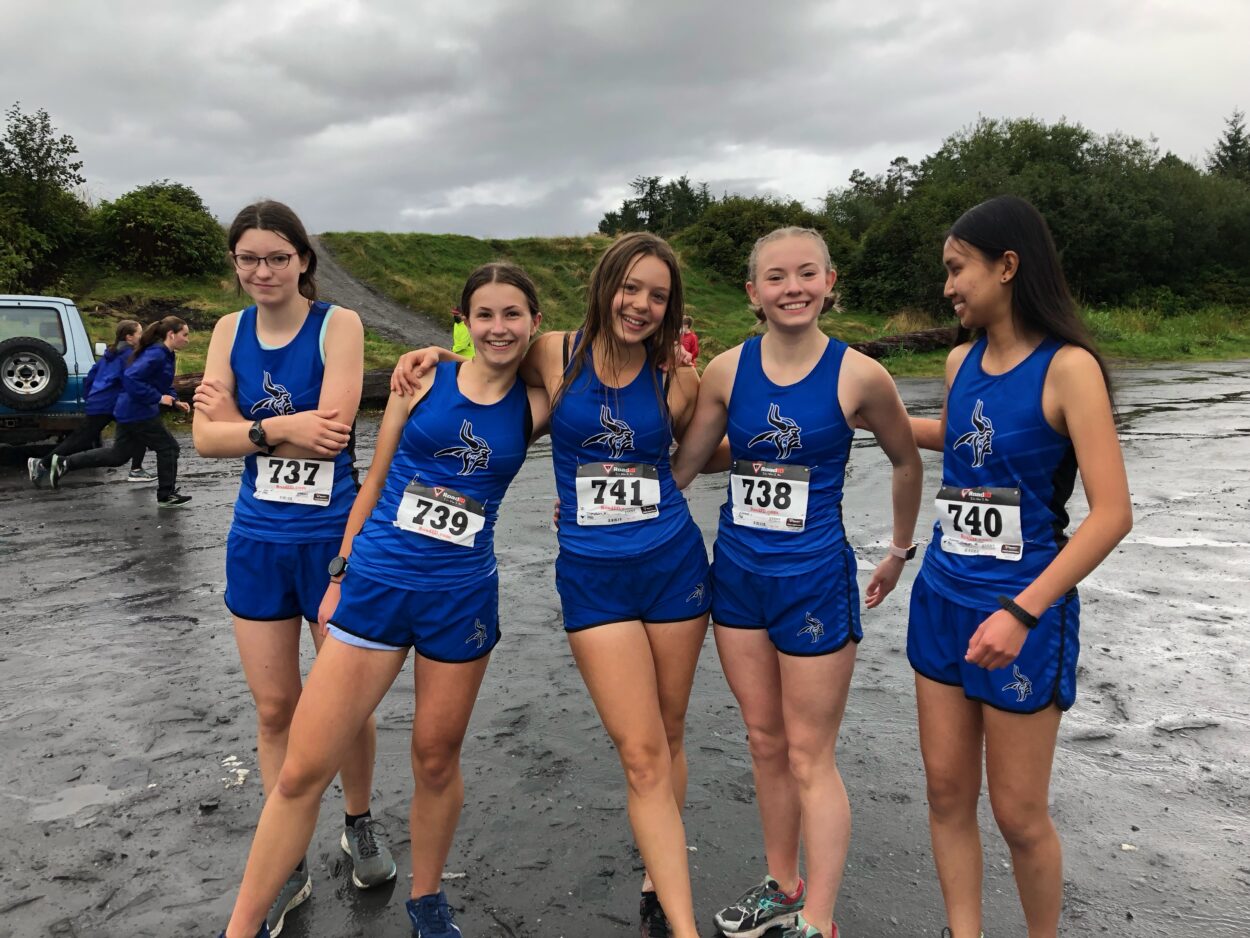 Petersburg High School's cross country team competed in Sitka this past weekend. Before that they competed in Wrangell in a large meet there. As KFSK's Angela Denning reports, there are only a few weeks until the regional meet and then state.
After a warm up meet in Wrangell in early September, PHS's cross country teams went back there to compete against teams from around Southeast. Runners participated from Juneau, Ketchikan, Sitka, Craig, Mt. Edgecumbe, Gustavus, Klawock, and Metlakatla.
Cross country is a team sport and how the top seven runners do can affect the team score. Petersburg's girls team finished in second place against all schools behind Ketchikan.
Sophomore Kinley Lister took third place overall with a time of 22 minutes and 6 seconds. Freshman Kate Thompson finished seventh at 22 minutes, 59 seconds. Junior Alexus Sakamoto finished 12th at 24 minutes, 41 seconds, senior Leiah Kittams took 18th place, and freshman Rachel Day took 33rd.
Alexus Sakamoto says they have a really good team this year.
"So, I'm really happy to have a full girls team too so we can really score some points," she said.
She says the course they ran in Wrangell was a wet one.
"It was really muddy and slippery on parts of the course so we had to be really careful when we came around corners to not slip and everything," said Sakamoto.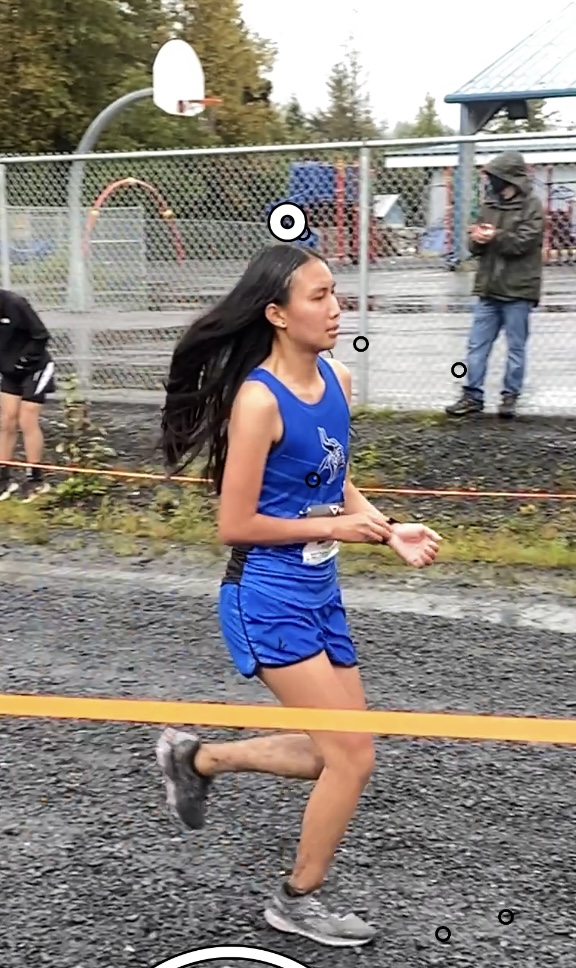 The Petersburg boys finished fourth overall just a few points behind Wrangell. Sitka, Ketchikan, and Wrangell took the top spots in that order.
Petersburg senior Michael Durkin finished third place overall with a time of 18 minutes, 5 seconds. Sophomore Valon Weathers took 14th place at 19 minutes, 48 seconds. Senior Chase Lister finished 21st at 20 minutes, 16 seconds. Sophomore Keiran Cabral finished three seconds later in 22nd place and sophomore Breiland Willis took 25th place, four seconds later.
Chase Lister says the race went well for the team.
"I didn't fall so that was good," he said. "A lot of people had good times. Michael Durkin ran pretty good and Valon picked up quite a bit from what he was the week before."
Coach Tommy Thompson agreed that the teams did really well in Wrangell. On average they dropped between 15 and 20 seconds from their first warm up meet of the season. And several runners achieved their personal best times.
"Having ten teams there; it changes the whole atmosphere of the race," Thompson said. "Crowded, packed in, elbows flying. Lots of mud, lots of rain, good crowd, pretty exciting start, good finishes."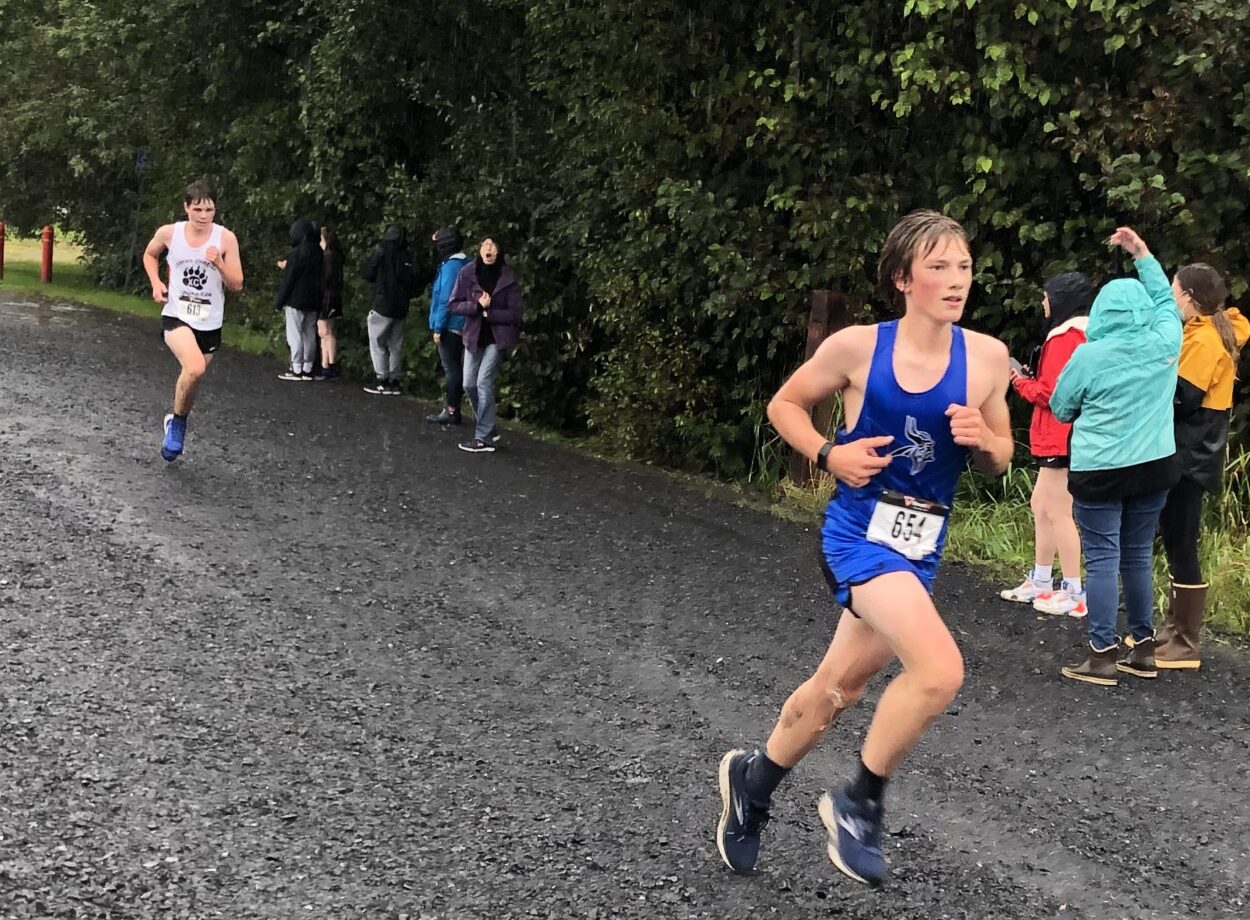 Thompson says Chase Lister had a strong finish, which is a strength they can count on.
"Chase outsprinted some guys at the finish line again," Thompson said. "It's always fun. It's like a locomotive coming into the station. I think we say, 'the faster you run, the sooner you're done'. It seems to come into his head the last 400 meters and he's powerful coming in at the end."
Passing other runners can mean points for the team. Thompson says every point counts, especially when both of Petersburg's teams have a shot at the state meet.
"The girls are looking at a really good shot to finish in the top two or three for the region, which is really exciting," Thompson said. "We didn't have a full girls team last year because we only had four girls. And then the boys, they look just as strong as they did last year. We had one senior graduate last year who was in our top group. So, this younger group, they've got a great chance to compete for Southeast title and a great chance to compete for a State title."
Next up for the cross country team is a meet in Juneau. Then it's the regional meet in Ketchikan October 2nd followed by the state meet.
Petersburg cross country teams just got back from a meet in Sitka. We'll bring you those results in KFSK news this week. You can see photos from the large meet in Wrangell on our website, KFKS.org.