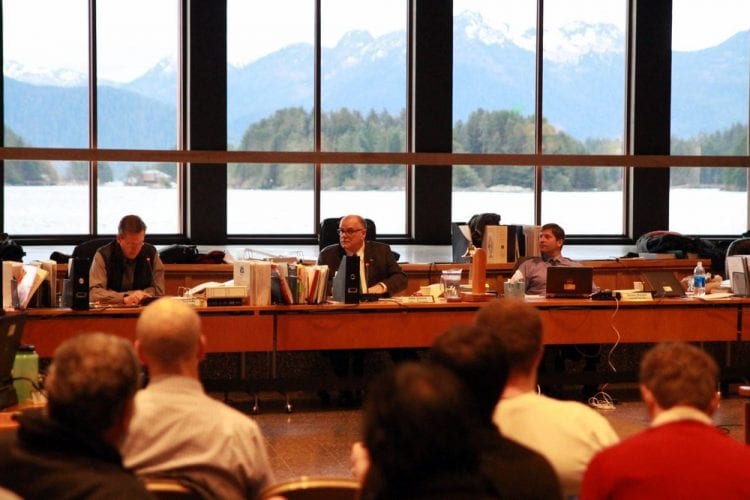 Alaska's Board of Fisheries has agreed next year to consider a change that could help research for a burgeoning mariculture industry.
The board accepted an agenda change request at its online work session in October that would allow importation of live oysters for research. Oysters are farmed in Alaska but don't reproduce in the cold waters of the 49th state. State regulation allows import of the young shellfish for farming but not for study.
That could change under a proposal by the Alaska Department of Fish and Game. Forrest Bowers, deputy director of the commercial fisheries division, told the board that the ban on import for research was an oversight.
"You know as it stands this prohibition has hampered growth in the aquaculture industry because you know some of this research may lead to improved oyster productivity in aquatic farms in Alaska," Bowers told the board. "And growing the aquaculture industry is a priority for the state. The governor's mariculture task force has put a lot of work into this."
That task force completed a final report to Governor Dunleavy in May with steps needed to help grow the shellfish and seaweed farming industry to a goal of 100 million dollars in revenue over the next two decades. Oysters are projected to be a big part of that potential. One problem for the industry is a supply of young oysters for farming to a marketable size. The hope is to study what types can survive best in Alaska waters and help create a better local supply.
The move is supported by industry and federal fishery managers too. The board approved the request unanimously. That means they'll take up that proposal at a statewide fisheries meeting scheduled for next March in Anchorage.
An agenda change request allows the board to consider proposals outside of its normal three-year cycle for revisions to regulations, but only for specific reasons live a conservation need or oversight.