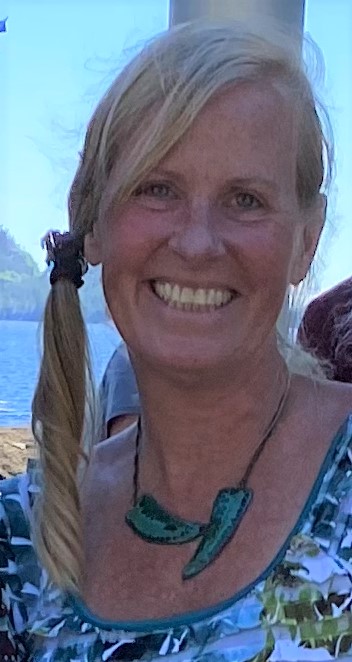 A regional salmon hatchery non-profit corporation has hired a long-time former employee as its next general manager.
Susan Doherty will be the fifth GM for the Ketchikan-based Southern Southeast Regional Aquaculture Association, or SSRAA, since it was created in 1976. She worked for the association in a variety of roles for decades, starting in 1980 as a fish culturist and leaving as the research and evaluation manager in 2017.
"I'm just excited to work for the industry in a different vein," Doherty said this week. "Going back to SSRAA is like coming home again. SSRAA has been a passion of mine since I started working there in the 80s. So I'm just thrilled to be back there and hoping to help move the industry forward."
More recently the 61-year-old Doherty has been executive director of the Southeast Alaska Seiners Association, a commercial fishing trade group for purse seiners.
SSRAA operates seven hatcheries and six remote release sites in the southern panhandle stretching from Petersburg to southern Prince of Wales Island. It's funded by a three percent salmon enhancement tax on commercial catches, along with the harvest and sale of some of the returning hatchery fish. Several years of low hatchery chum salmon returns have impacted the bottom line for the corporation and it's had to take out loans to make up for revenue shortfalls. Doherty also lists overall ocean survival for salmon, pandemic market pressures and trade tariffs as challenges the commercial fishing industry is facing.
"You know you have to be adaptable and you have to evolve," Doherty said. "So I'm looking forward to seeing if there's any of that in SSRAA that we need to do. Are there things we've been doing for the last 20 years that maybe we can modify and have more success. I really won't know that until I get in and talk with staff who are really the experts and might have some really great ideas. So I'm just fortunate to come on board with some really knowledgeable, experienced folk there at SSRAA."
Doherty starts her new job January 22nd, after first representing Southeast Seiners at the Ketchikan meeting of the Board of Fisheries at the beginning of the month. She's replacing David Landis who headed up the organization for over five years.
(This story has been corrected. The original version omitted "Regional" from the Southern Southeast Regional Aquaculture Association.)