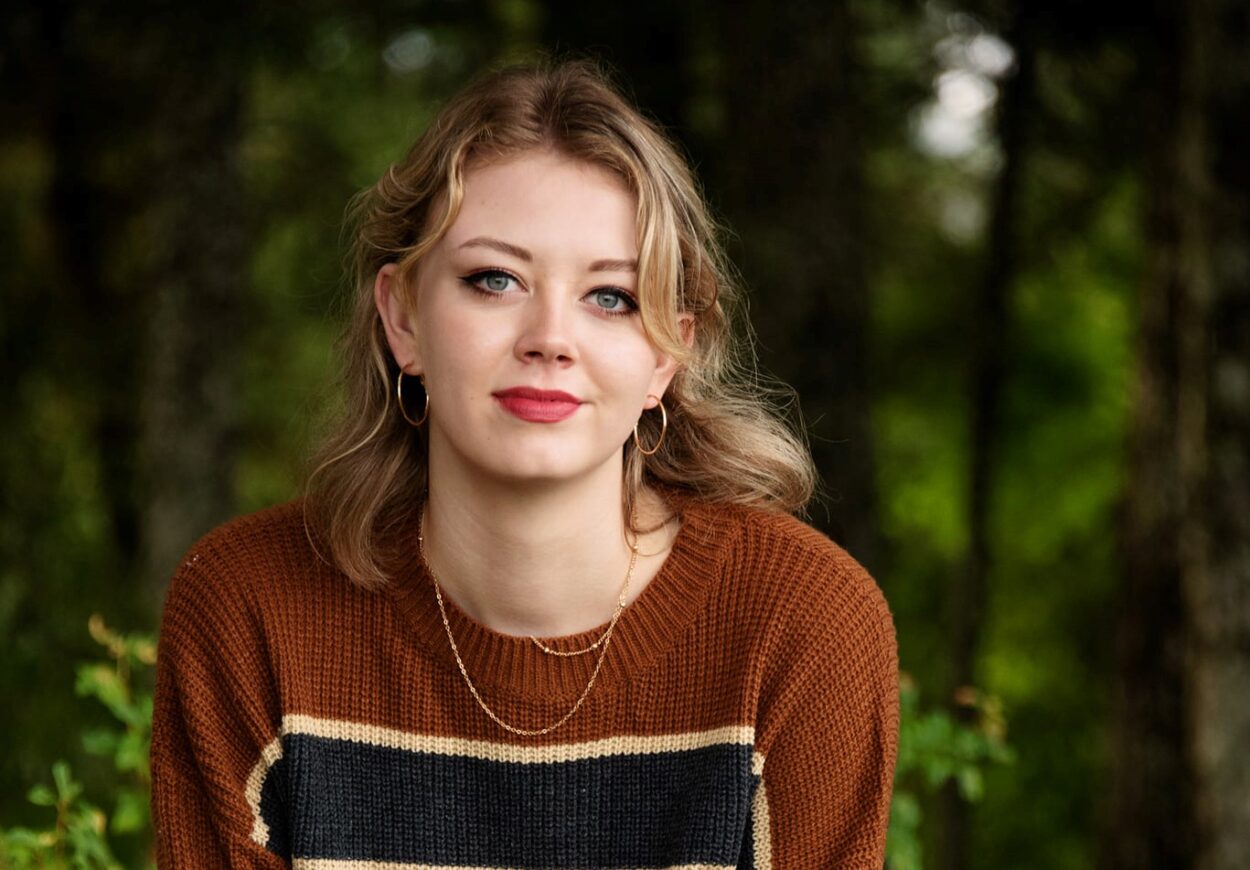 Petersburg High School senior, Bergen Kludt-Painter, is heading to Alaska Poetry Out Loud. She's the champion of the poetry competition for the Southeast region. KFSK's Angela Denning reports:
As part of the regional competition Bergen Kludt-Painter recited two poems that she chose and memorized.
This is a recording of her reciting "We Lived Happily During the War" by Ilya Kaminsky:
All Petersburg High School students participate in the Poetry Out Loud program. Each student, grades 9-12, chooses a poem in the fall, memorizes it, and competes among their classrooms. The winners move on to a school-level competition in the auditorium.
Kludt-Painter says performing in front of a crowd isn't easy.
"I have pretty terrible stage fright but I know in my head that I can do it and I just have to make myself do it," she said. "And I will typically just get lost in the poem and then the audience isn't even there."
Here Bergen Kludt-Painter recites "I am the People, the Mob" by Carl Sandburg:
Kludt-Painter chose "I am the People, the Mob" by Carl Sandburg as her long poem. It takes nearly two minutes to recite. The meaning of the poem struck her when she first read it. She says it's a good signifier of the role people play in a society.
"How it's like the general population shifting an opinion that drives forward the world and drives forward progress or holds progress at a standstill," Kludt-Painter said. "Essentially, the message that I gleaned from it was that, at the end of the day, as soon as people are willing to accept the fault that has been committed against them or people become tired of people in power, the government, special interests that rule their lives, whatever, until that happens then nothing's going to change. But when it does happen, then it's going to be a massive uprising. Hence, the term 'mob'."
"It's not just about memorizing," PHS English teacher, Tim Shumway, said. "I think there's a real genuineness from Bergen that she is really able to emote the poem well and communicate the meaning through the way that she recites it."
Bergen Kludt-Painter and other regional finalists will compete virtually for the state competition on March 8.