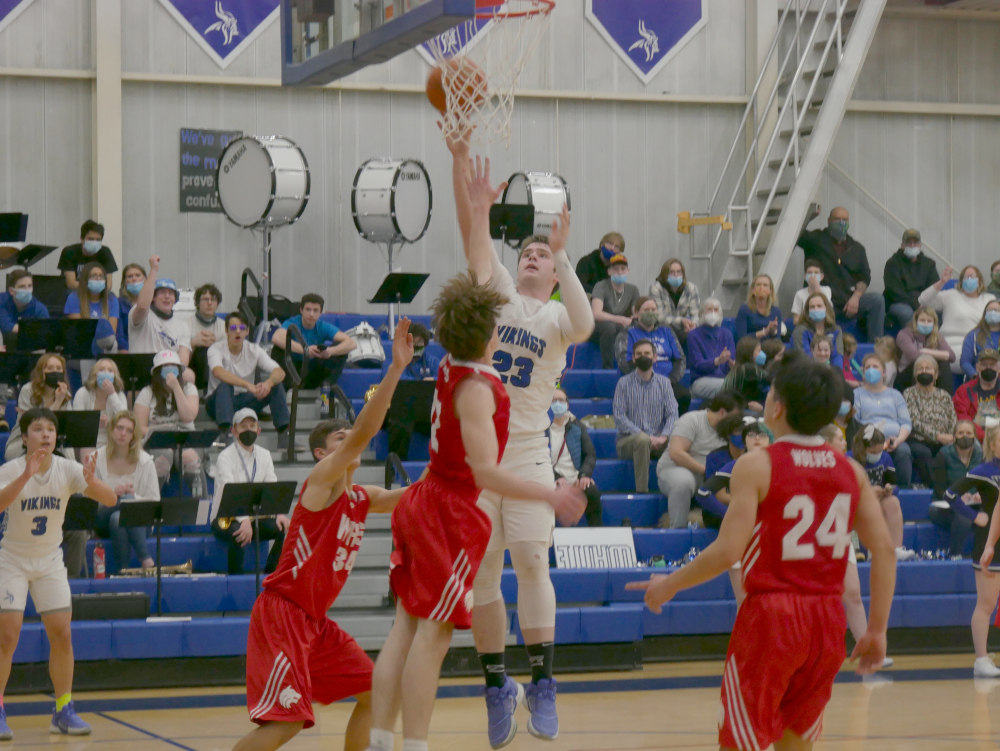 Wrangell High School basketball won three out of four varsity homecoming games here in Petersburg Friday and Saturday.
The Petersburg boys team split their low scoring series with the Wolves, one close win and one close loss. On Friday the Vikings held on for the win 29-26, but Wrangell was victorious on Saturday 39-37. Kyle Biggers lead Petersburg in scoring with 11 the first night and 12 the next. Michael Durkin scored five the first night and eight on Saturday. Lathum Johnson scored six on Friday for Petersburg.
Joe Viechnicki spoke with head coach Rick Brock about those games.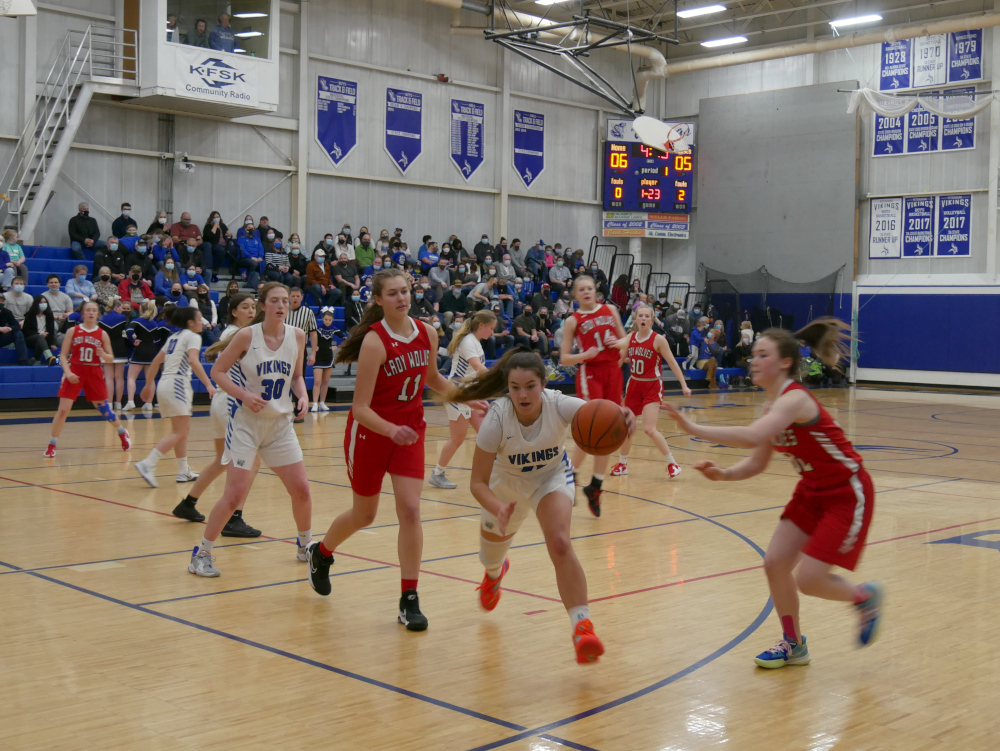 The Lady Vikings lost two to Wrangell, 32-30 on Friday and 36-19 on Saturday. Ines Larson scored 21 the first night and 11 the next. Kaili Simbahon scored six for Petersburg on Saturday.
Joe Viechnicki heard from head coach Dino Brock about the series.
The boys and girls teams travel today to Craig for games Tuesday and Wednesday this week against the Panthers. That's the final series of the regular season before the region five tournament in Ketchikan next week. KFSK will not be broadcasting the games in Craig.