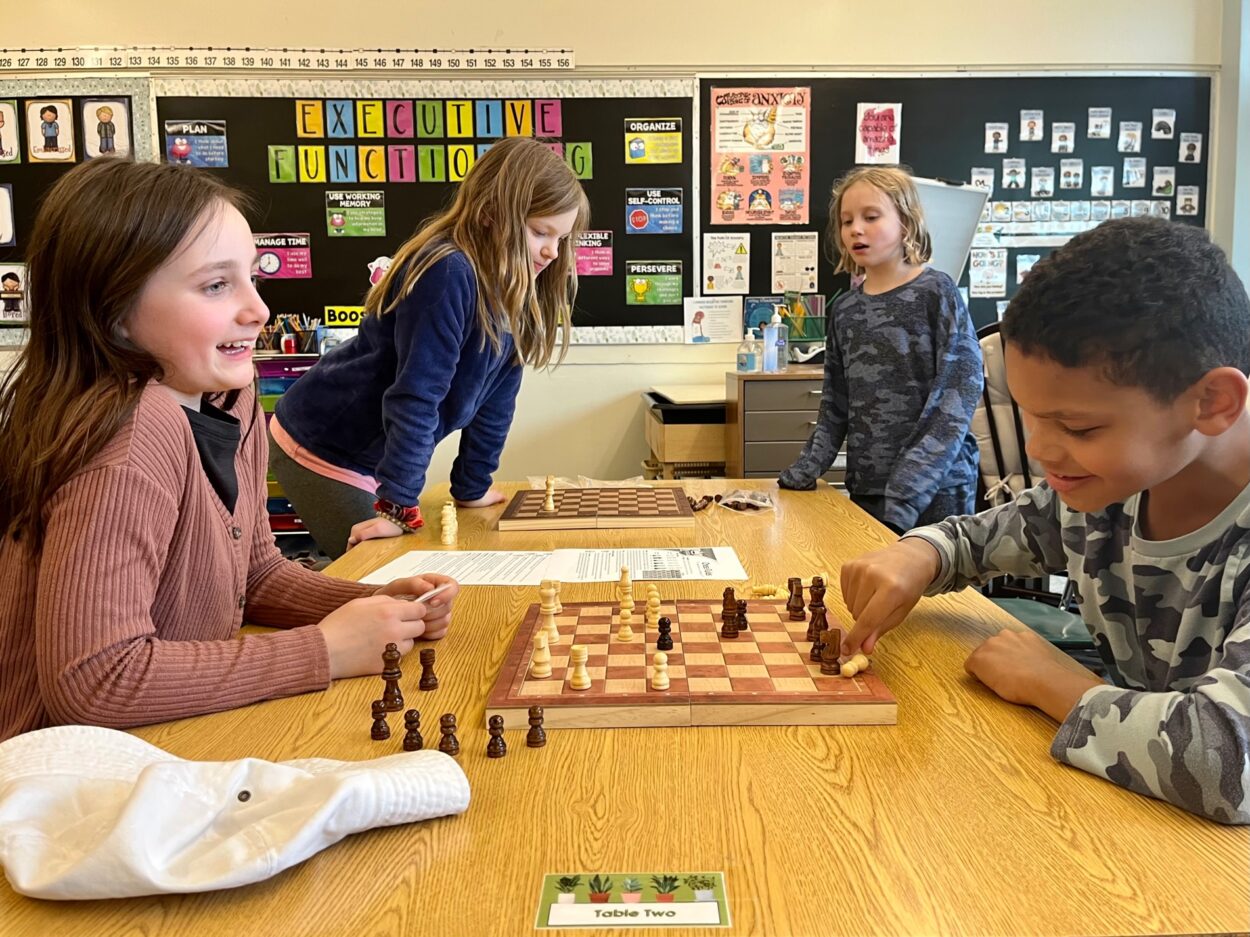 An after school chess club is gaining popularity at Petersburg's grade school. According to the youngsters—who range from second to fifth grade–no age is too young to start playing the game. KFSK's Angela Denning stopped by the club to learn more:
Watching chess in movies, you'd think it was a very quiet game.
Not in this classroom. About a dozen grade school kids are excitedly studying boards and moving their pieces.
4th grader Daisy Morrow and 5th grader David Owens sit across from each other. They take a break to explain some important rules.
"A really important rule is that the king has to go on his own color," Morrow said. "So, the white king, to be exact, has to go on the white chess place."
Owens says you also need to know what the different pieces can do.
"The tricky part is that the kings can move any way you want but only one spot, one square," he said. "But with the queen you can move any place until it bumps into something or as many as you want."
"Sounds like an important rule," I say. "Look out for the king because he can do almost anything."
"No the queen," both kids say, correcting me.
"Ohhh, the queen," I say,
"The queen is like one of the most powerful," Morrow further explains.
Quick disclosure: I've never played chess before. But I find company with a few others in the room.
"Is this a queen?" asked 5th grader Charlotte Nilsen.
It's her first time playing. Sitting across from her is Sailor Odegaard, also in the 5th grade. Odegaard is helping Nilsen learn the basic rules.
"The pawns can go twice on the first round but they can only go once on the other round," Odegaard said. "But if there is one diagonal, they can go diagonal."
One particular table is quiet.
2nd grader Lachlan Boitor is in a heated game against 4th grader Derek Allison. Boitor explains what's happening.
"I'm trying to get my pawn to the end to get a queen because we both lost our queens," Boitor said.

Boitor is the founder of the club. He started playing the game in the first grade when he got a chess set. He made a poster to start a club and hung it up in school.
"It's ended up a lot more than I thought it would," he said. "Like there's a lot more people. At the first chess club meeting, there's only four people and now there's like over 10."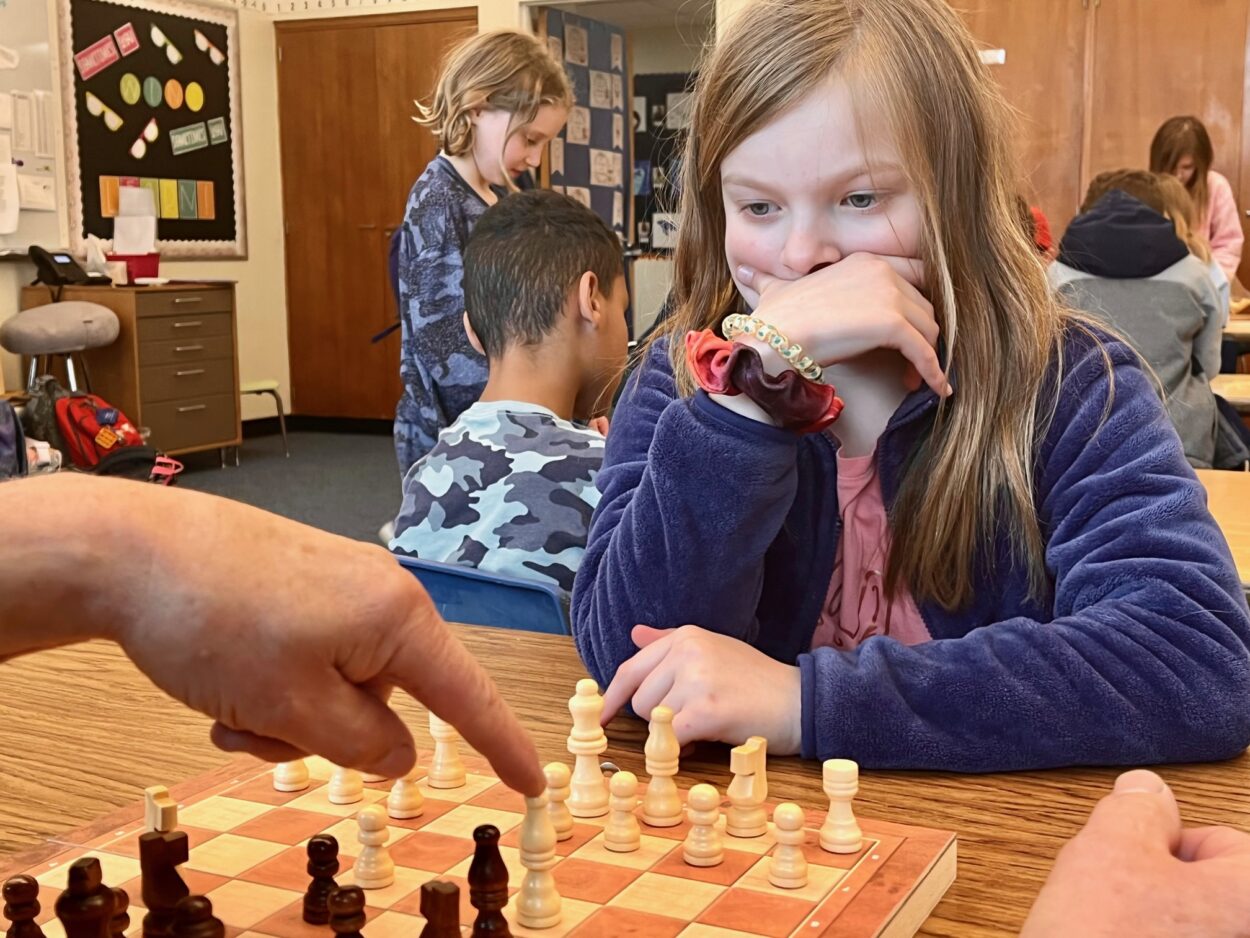 There is one adult playing too at the other end of the classroom. Craig Olsen is helping an 8-year-old learn the King's Pawn Opening.
"So, now you can go like this. . .and all your pieces are in the center and they're all guarded and your king is guarded," he tells her.
Olsen, who is retired, has been coming to chess club every Monday afternoon along with a few other adults. He plays whoever doesn't have a partner or those who want to learn from him.
"It's like herding cats, very chaotic and very fun," he said.
He says chess is a great game to learn because it's international and a good way to make friends. When he travels to different countries he finds other players at parks and through chess clubs.
And it's for all ages. He says in Mexico he was "whooped pretty good" by a 12-year-old girl.