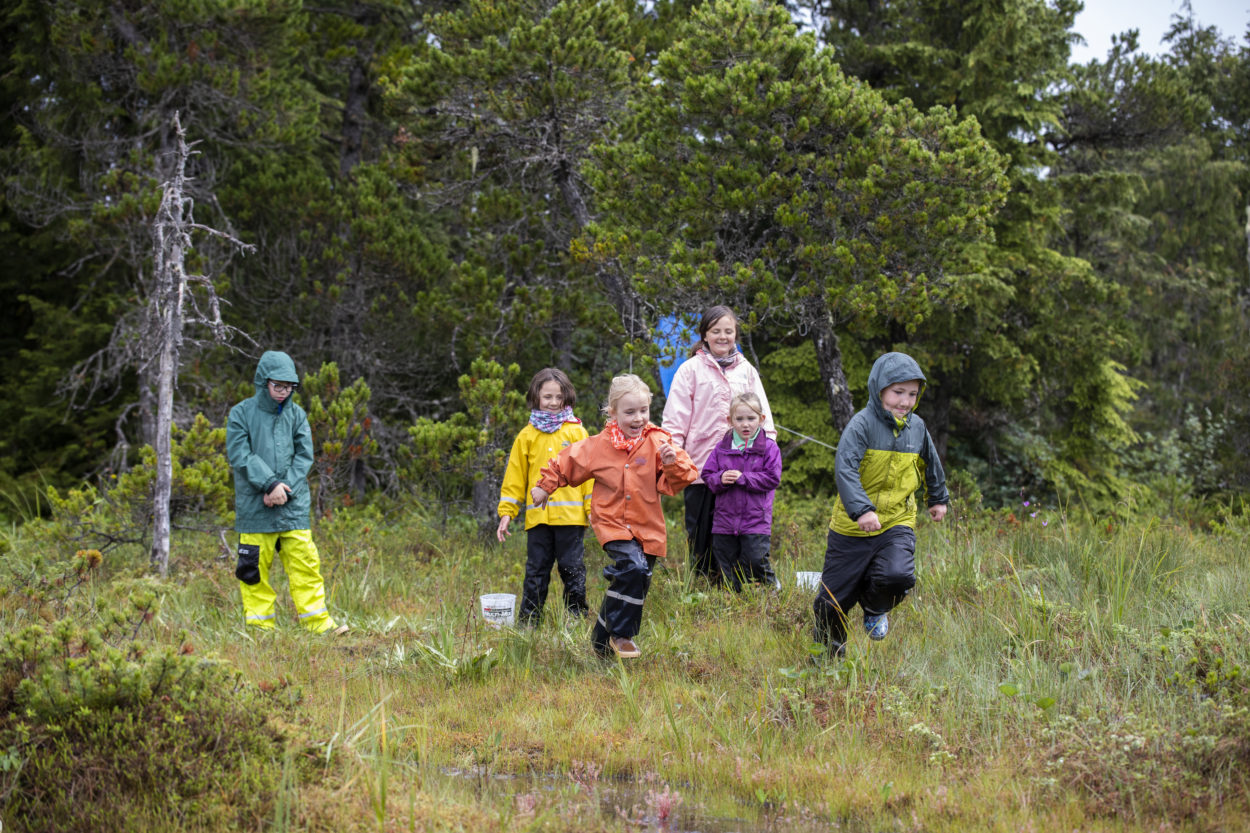 Petersburg's borough assembly Monday voted unanimously to form a task force to look into child care and early education needs in the community.
That's one result of work sessions and community cafes this winter. Child care providers and parents have asked the municipal government to take steps to help with low wages, high turnover for staff and lack of available spots for children.
Becky Turland is a member of Petersburg's SHARE (Supporting Health Awareness and Resiliency Education) Coalition, which formed in 2006 to support a healthy community. She urged the assembly to form a task force.
"It's very important for our community, I don't think we need to wait for our state or federal government to do something," Turland said. "We need to step forward and help our community as is now for the future of our children and our economic status."
The SHARE coalition, is made up of providers, non-profits and others and has had an early child care group meeting about the issue. Assembly member Chelsea Tremblay agreed their participation in a task force could help advance the issue.
"I see this as a way to bring the work that those folks are doing into collaboration with other entities of town, just to make it a more efficient process to try to get to some sustainable answers and hopefully get some solutions going," Tremblay said. "So I'm really excited to bring the hard work and brains of folks with the most knowledge into collaboration with members of the borough and other groups from around the community."
Petersburg's not the only place seeing a lack of available child care. The April issue of the Alaska Department of Labor's monthly "Alaska Economic Trends" says the pandemic has exacerbated the problem. The state had five times more kids than child care spaces in 2020 according to that report. And it's an issue that's hampering economic recovery following COVID shutdowns.
During the pandemic the borough used some emergency federal funding for child care providers and parents along with looking for other ways to help.
The task force will have up to 15 appointed members, representing the borough, hospital, schools, Petersburg Economic Development Council and chamber of commerce among others. It will be charged with submitting a plan to the assembly "to sustainably move the industry in a better direction."
The assembly made changes to a resolution creating the task force with specifics of what should be in that plan. The group will be charged with looking at incentives to providers, available training opportunities and state support along with possible funding to help providers. They'll also look at expansion of existing programs, what other communities are doing and red tape that's getting in the way of solutions.
It was a unanimous 6-0 vote to form that task force with mayor Mark Jensen not at Monday's meeting. The assembly also agreed to seek a work session with the executive director of the Juneau Economic Development Council about ways the capital city has addressed the problem.
Petersburg's borough manager Steve Giesbrecht cautioned that shouldn't just involve the assembly.
"So the assembly voted today to put a task force in place and then promptly kicked the task force out of it and having your own work session on the same subject," Giesbrecht said. "Just something to think about. I mean if you want the task force to be successful empower them to go attend stuff like this."
The assembly agreed that session would happen after task force members are appointed so they could take part. The borough will start seeking candidates and the assembly plans to appoint members at their second meeting in May.
Assembly member Chelsea Tremblay is a volunteer and former intern at KFSK in Petersburg.