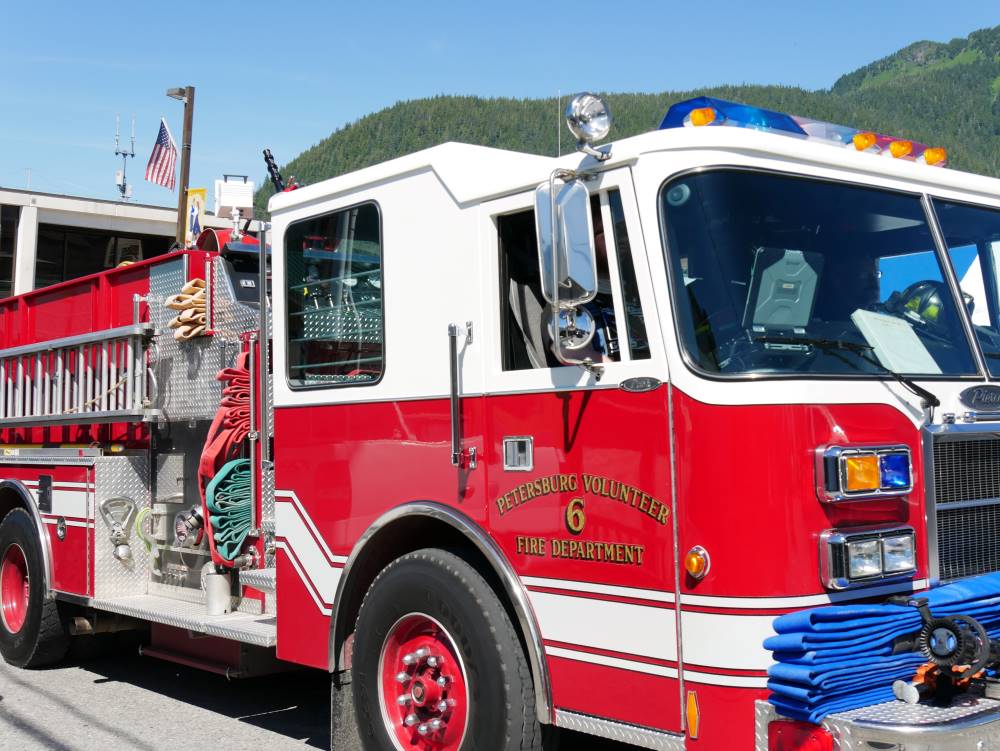 Petersburg's borough assembly this week thanked the outgoing head of the Petersburg fire department for her 21 years of service. Fire/EMS director Sandy Dixson retires at the end of the month.
Borough assembly member Jeff Meucci cited her training for local volunteers.
"I was able to go through ETT, EMT1, EMT2 (emergency trauma technician and emergency medical technician courses) with Sandy and it was pretty stressful from time to time and the calls we were on were stressful all the time and I never felt I was in a situation where I couldn't deal with it and it was because of Sandy's stewardship and training of me that made feel comfortable responding in the dark of night in the crappy weather. Sandy will really be missed," Meucci said.
Dixson said she's taught numerous first aid and emergency medical courses and helped with fire fighter training as well. She also has responded to many emergencies in the community.
Dixson came to Petersburg in 1991 to work for the U.S. Forest Service. She started volunteering with the Petersburg Volunteer Fire Department in 1997 and completed certifications as an emergency medical technician in 2000 and 2001. Dixson was hired as EMS coordinator in 2001 and promoted to the director's job in 2008.
She spoke to the assembly this week about the importance of volunteering and supporting people who do give their time.
"When it comes time to that department, time that the department can no longer function solely with volunteers and/or needs a way to retain the volunteers they currently have and they come to you with that request to better the situation, please keep an open mind and support the department and the volunteers," Dixson said. "You do it for other employees of the borough. Don't forget volunteers are the backbone of this community. We certainly cannot do it without them."
Dixson has also been the borough's emergency manager. The borough is still advertising to fill her job.
In other news, the assembly voted to task members Bob Lynn and Dave Kensinger with finalizing conceptual plans for the Papke's Landing area. It's a well used boat ramp and dock about 10 miles south of Petersburg. It still belongs to the state but Petersburg officials are hoping the state will transfer it to the borough.
The borough has set the end of the month as the deadline for public comment on those drawings. But Kensinger said they're always open to suggestions.
"You'll notice here it's conceptual and there's nothing that's going to be set in stone and if anybody has any issues, I know Bob has heard from quite a few people, I've heard from quite a few people, please let us know," Kensinger said.
He and Lynn will work with engineer Alan Murph to fine tune those conceptual drawings. They're not the actual construction design but a starting point for what the borough hopes to see there. Those plans call for new rock-filled parking areas, a new mooring float and boat ramp. Local leaders say the work could be completed in phases.
The borough spent $35,920 on that engineering work and would have to pay for more design work before it's ready to build. It has not yet secured any funding for any construction and officials say the process for transfer of the facility from the state is likely to be a long one.
The assembly Monday also voted 5-1 against changing its meeting days this summer to Thursdays at the request of mayor Mark Jensen. Jensen is gillnetting this summer and said the change could help him attend meetings. He was not at Monday's meeting and Kensinger was the only vote in favor of the switch. They'll continue to meet mostly on Mondays.