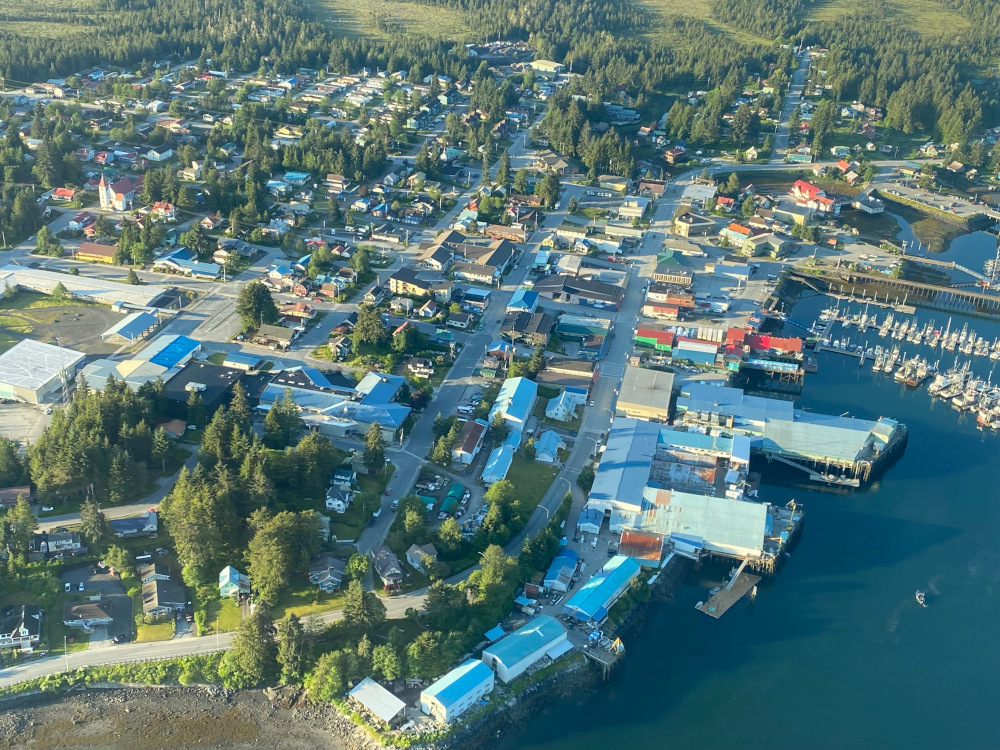 Petersburg's borough assembly Monday talked about easing the lack of available housing in the community and steps the borough can take to address that problem.
The assembly also took one step. They voted unanimously to send a letter to the U.S. Coast Guard asking for any unused housing the Coast Guard has in the community as a possible short term fix for first responders hired to work here and needing a place to live.
Assembly member Chelsea Tremblay helped draft the letter seeking a formal lease agreement between the borough and the Coast Guard.
"As we know we have a new vessel," Tremblay said. "That vessel has fewer personnel and so we know that there are homes owned by the Coast Guard currently unoccupied probably for the foreseeable. And so the idea is we have homes in the community that we know are currently unoccupied and given the fact that the Coast Guard is here for many reasons but one of which is including assisting in emergency response the category of first responders in the community would be natural first steps for forming a formal lease agreement for kind of helping solve immediate housing issues."
The cutter Anacapa was replaced with a smaller vessel, the Pike, this year. Tremblay said the idea came up after a phone call from the police chief to the Coast Guard.
Chief Jim Kerr said available could be used for recruitment and he used the example of the hiring process to replace Fire and EMS director Sandy Dixson.
"When we were interviewed for Sandy's position, the huge concern was housing, where they were going to be put," Kerr said. "I mean we put all of our heads together trying to find housing and with this being available we figured it would help with recruitment so we could say yes we have housing available."
Assembly member Dave Kensinger did not want to jeopardize the borough's push for a replacement for the buoy tender Elderberry and wanted to keep homes open for a potentially larger replacement for that vessel. However, the assembly agreed this formal lease agreement would be a short term fix that should not impact that. They voted down a proposed amendment by Kensinger to include a two-year limit in the letter. The letter itself passed on a 6-0 vote with only mayor Mark Jensen not at the meeting.
Assembly members also talked about formation of a housing task force or holding a work session on the topic. Tom Fine-Walsh wanted to see some more immediate action.
"I feel like we kind of have the tools at this point to sit down and put together a bunch of proposals or ideas and then it's kind of up to us just bring those to assembly and vote them up or down," Fine-Walsh said.
There was some interest in forming a task force as well.
Assembly member Tremblay brought up the idea of commissioning a housing needs assessment to build on the recommendations of the 2016 Comprehensive Plan. Kensinger noted that the borough has yet to implement many of the housing recommendations from that plan. Assembly members agreed to have scheduling for a work session on their next meeting agenda in August and hoped to include the planning commission and other community members in that discussion.