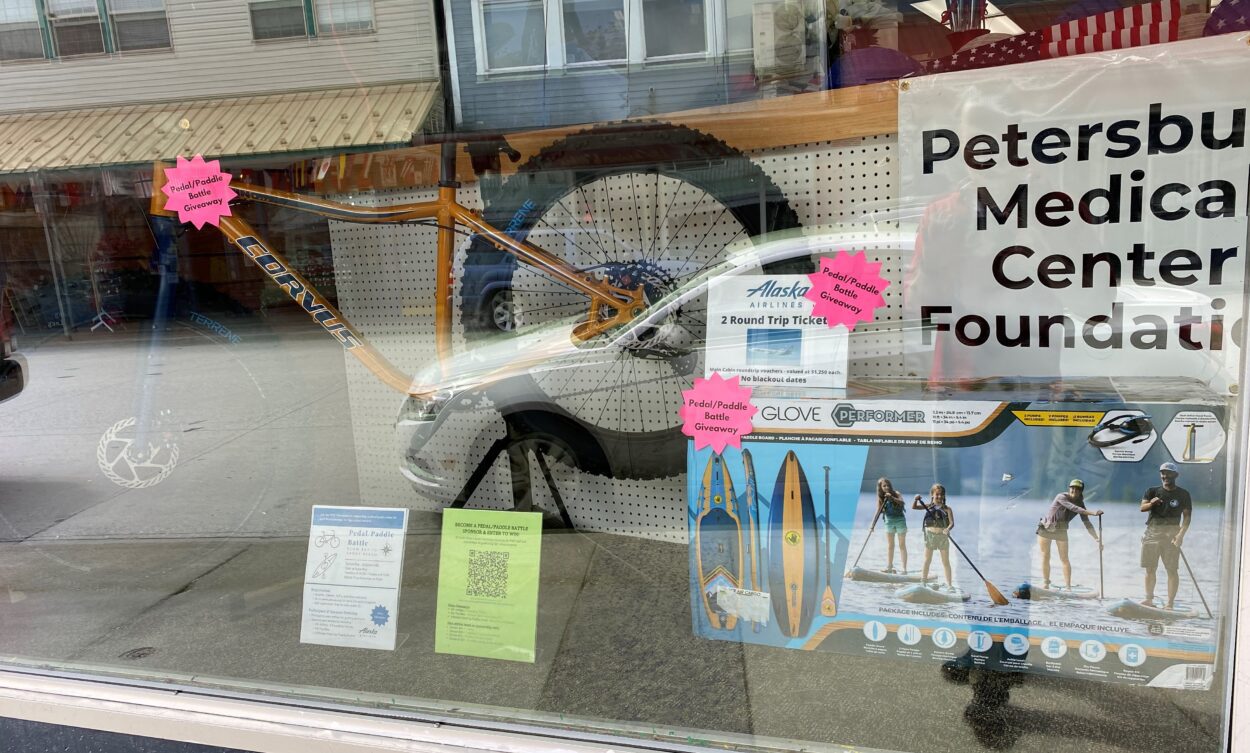 People in Petersburg this Saturday will be raising money for the non-profit that supports the community hospital.
The annual fund raiser for the Petersburg Medical Center Foundation has been called the Paddle Battle. In prior years it's been open to kayaks, canoes and any other human powered water craft including stand up paddle boards. But it's expanding onto land this year and now called the Pedal Paddle Battle. Participants can also ride bikes from Scow Bay to Sandy Beach.
Petersburg Medical Center CEO Phil Hofstetter told the borough assembly Monday that money raised will go toward medical training for high school students and hospital employees.
"This is a good cause and this is certainly something that supports our youth," Hofstetter said. "Especially those that are going to college. We give out scholarships annually and the last couple years have been pretty challenging doing fund raisers. We want a good strong showing this weekend."
Anyone taking part or donating money will be entered in a drawing. And there are three grand prizes this year – a fat tire bike, two round trip Alaska Airlines tickets and an inflatable stand up paddle board. In addition, people can boost their chances of winning by donating or raising more money.
Paddlers will leave Scow Bay at 10 a.m. Saturday heading north in the Wrangell Narrows and around Hungry Point to Sandy Beach, although that course may be shortened depending on weather. Bicyclists will leave Scow Bay at 11 a.m. and take Nordic Drive around Hungry Point to Sandy Beach Road.
Register or get more information on the medical center's website.