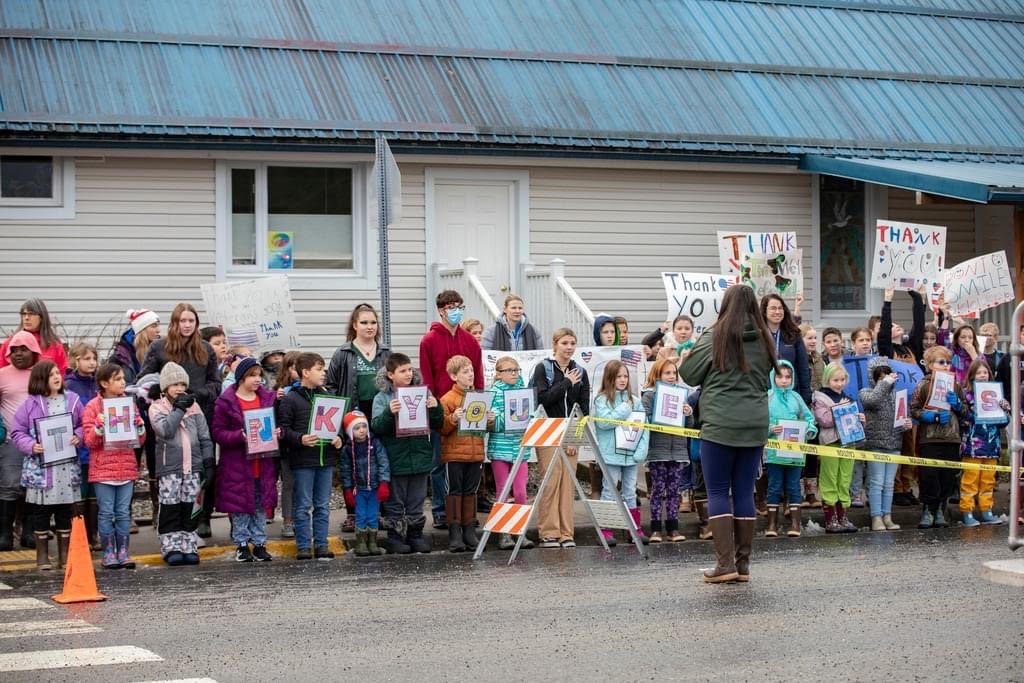 The Petersburg School District hosted a community Veterans Day Parade to honor and celebrate all veterans this past Friday [Nov. 11th]. The Mitkof Middle School 7th and 8th grade band performed, as well as the 3rd, 4th, and 5th grade classes. They sang the Star Spangled Banner.
The celebration took place in front of Rae C. Stedman elementary school where the police department, the fire department, and veterans drove through with their cars. Some students had banners, showing their gratitude from afar, while others ran up to each car to thank the veterans.
KFSK's Avery Herrman-Sakamoto attended the event and spoke with a few veterans afterwards.