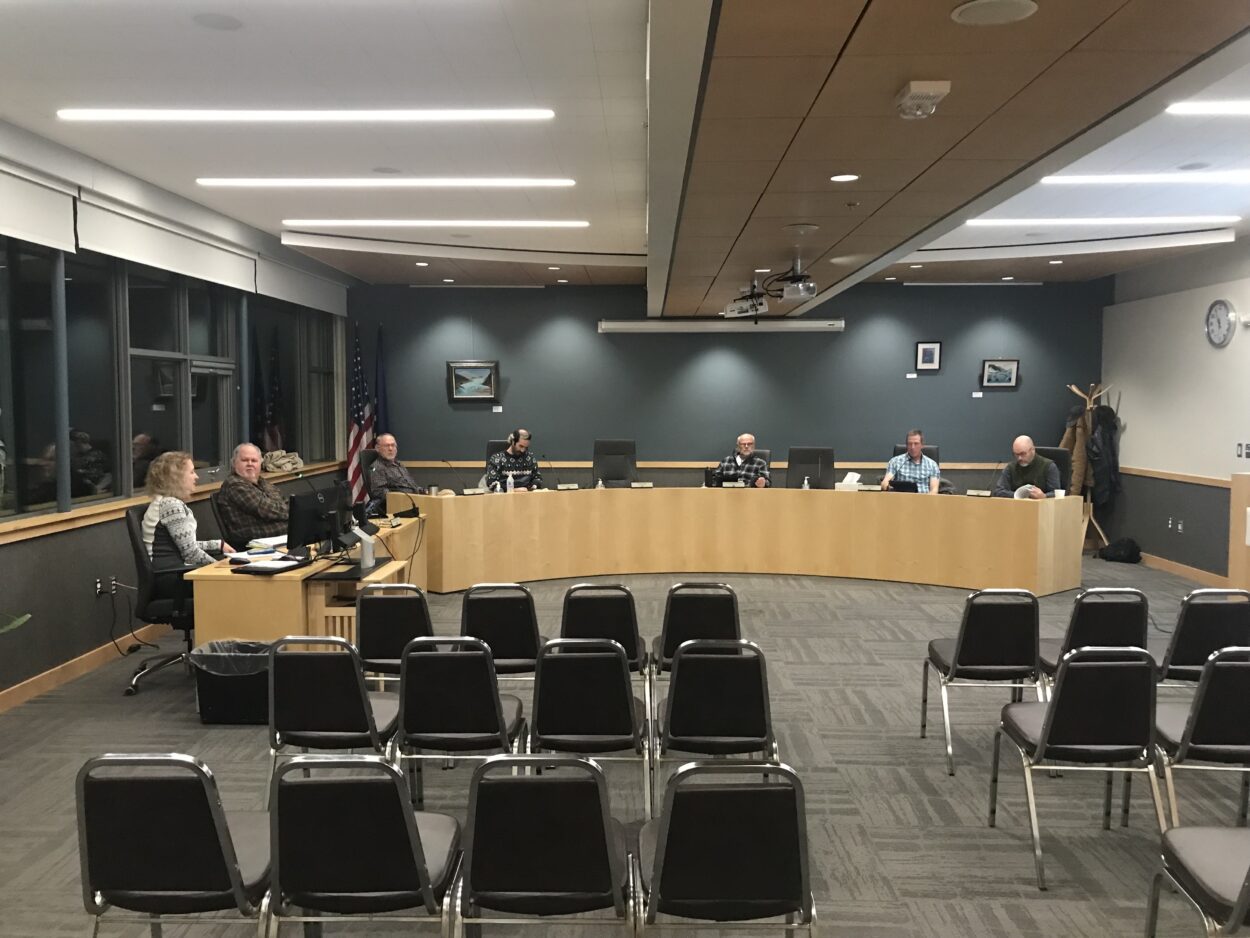 The Petersburg Borough Assembly voted to keep Assembly member Bob Lynn and Utility Director Karl Hagerman on the SEAPA board. The Southeast Alaska Power Agency provides hydroelectric power to Petersburg, Wrangell and Ketchikan and has two Petersburg representatives on its board of directors.
At Monday's assembly meeting, Mayor Mark Jensen proposed Bob Lynn and Karl Hagerman for the SEAPA board. The two men had applied to keep their seats.
"I would like to appoint Assembly member Lynn as the voting member and utility director Hagerman as the alternate," said Jensen.
This will be Lynn's fifth year on the board. He says this year the board will work on replacing the CEO of the company. Current CEO Trey Acteson has served the agency for 10 years.
"It's going to be hard filling that job with that kind of skill, it's going to be needed," said Lynn. "And, it's going to take time."
Lynn says he doesn't expect a new CEO to be confirmed until the summer.
"By the time you do all the time you get to candidates, do all the interviews and so forth," Lynn said, "that probably won't be done till like next June or July, is my best guess."
Lynn says another major project on the agenda over the next few years will be considering an additional hydroelectric power plant for the area. Petersburg, Wrangell, and Ketchikan share an electric grid, which allows the three communities to accommodate fluctuating power needs. A new plant is not a new idea; the location for this project is almost settled. But Lynn says timing for building the project is essential.
"You don't want to bring it on too quick," Lynn said, "because then you can't use all the power or the majority of the power, but you don't want to wait too long, because then you're gonna have a very big, very expensive diesel runs between the three communities."
The timing to build and bring the plant online will be based on research on both current and projected electricity needs. Lynn is confident in the process.
"We've just finished a plan looking at: are we thinking through over the next 20 years," Lynn said, "what we're going to need to maintain to improve and make changes for, so we're getting very good at getting a handle on what our needs are going to be for the future."
Lynn and Hagerman will serve one-year terms on the SEAPA board representing Petersburg. Lynn will be the voting member and Hagerman the alternate. They were confirmed by the Assembly with no objections. 
[Edit: Story originally aired saying that the SEAPA board members would serve three-year terms, but they will serve one-year terms.]