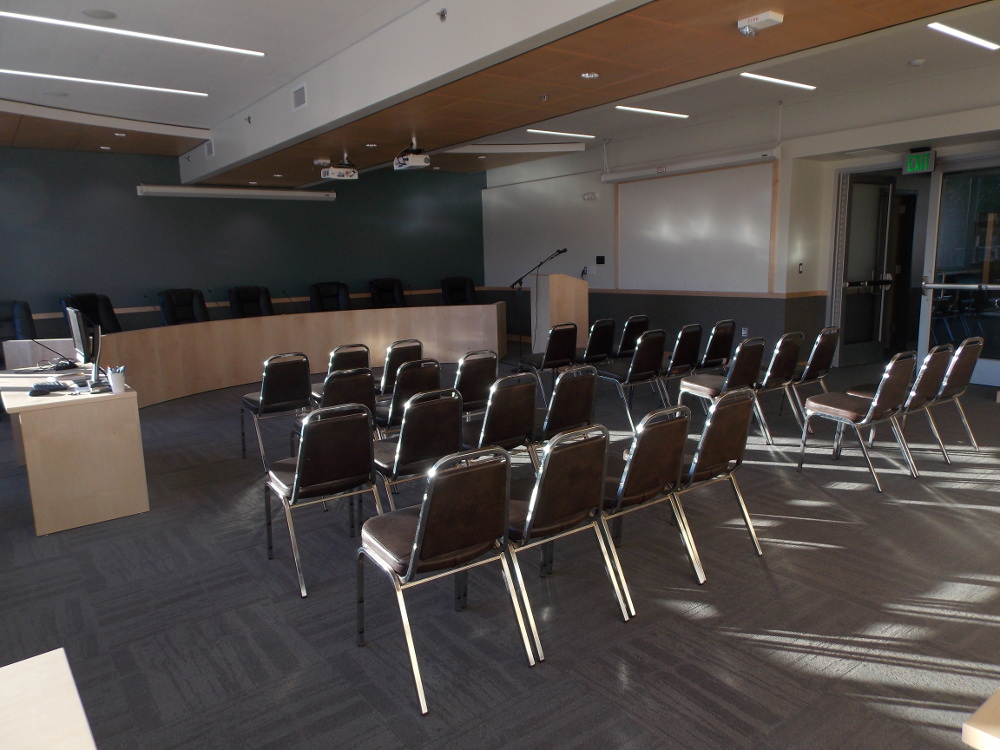 Petersburg's Borough Assembly approved $40,000 to fund an incentive program for early childhood educators at their Monday (Dec. 19) meeting.
The incentive program was proposed by the Early Childhood Education Task Force. It will be an adaptation of the Juneau HEARTS program. It's designed to reduce staff turnover in the field by financially incentivizing continuing education for child care workers. It was approved by the Assembly by a six-to-one vote.
"Okay, we have a six one vote with member Marsh opposed and that passes," said Mayor Mark Jensen at the meeting. "So good luck. Hopefully the program is successful."
The funding will come out of money already earmarked for the Borough's Early Childhood Education Task Force. It is from an AARPA grant—federal money for COVID recovery.
There are three tiers of payments in the program, based on the employee's education level. Higher tiers offer more money to those pursuing higher levels of education. If every eligible employee in Petersburg applies and receives funding, the cost will be the full $40,000.
According to a needs survey, Petersburg had an 80 percent staff turnover rate over a two-year period in the early childhood education field. Katie Holmlund is on the task force and runs Kinder Skog, a nature-play education center in Petersburg. She says the task force will monitor applications to see if the program is working.
"So the goal in this these tiers is that we have staff members who apply for the first round," said Holmlund, "and hopefully when they apply for the second round, they've moved up in their tiers. That's our goal is to see a little bit of movement in the upward direction."
She says that child care centers will have more flexibility to stay open when employees reach tier two of the incentive program.
"Because when we get our staff members to tier two," said Holmlund, "you can actually be a CCA, a childcare associate, which means that if your administrator is not in the building, they can keep the program open. You're required to have one of those per every 30 kids you have in your care. So if we want to expand programs, we need more CCAs locally. Petersburg takes a lot of pride in growing our own. This is a way to do it."
Several community members and assembly members spoke in support of funding the program. Assembly member David Kensinger said the program could be one piece of a bigger picture.
"I want to compliment everybody that's put a lot of man hours into this," said Kensinger. "I'm going to definitely be supporting it. I understand that the problem is something that we just can't necessarily solve here by ourselves and Petersburg. And the ultimate solution will require assistance from the state and from the federal government. But that said, I think a lot of times, some of the best ideas come out locally. And I think this is a good idea. It's been tested. And you know, it seems to be working there. And I don't see any reason why it won't work here in Petersburg."
Donna Marsh was the only assembly member voting against the measure. At the group's last meeting, Marsh said she was concerned about the cost and about government involvement. She says she still has those same concerns.
"I think anytime that government is involved in private enterprise," Marsh said, "there becomes a very fuzzy dividing line as far as what would be required down the line… I am not comfortable with it. Nor am I comfortable with encumbering the borough to provide for these funds. If subsequent grant funding doesn't come through, I know that's the goal."
The Early Childhood Education incentive program can begin as soon as January. First payments may be as early as June. Petersburg Medical Center has offered to take care of the paperwork side of the program at no cost to the Borough.
The program is a pilot, and will be monitored for one year. After that, program organizers will need to find new funding. That could come from additional AARPA funds, or from outside grants.