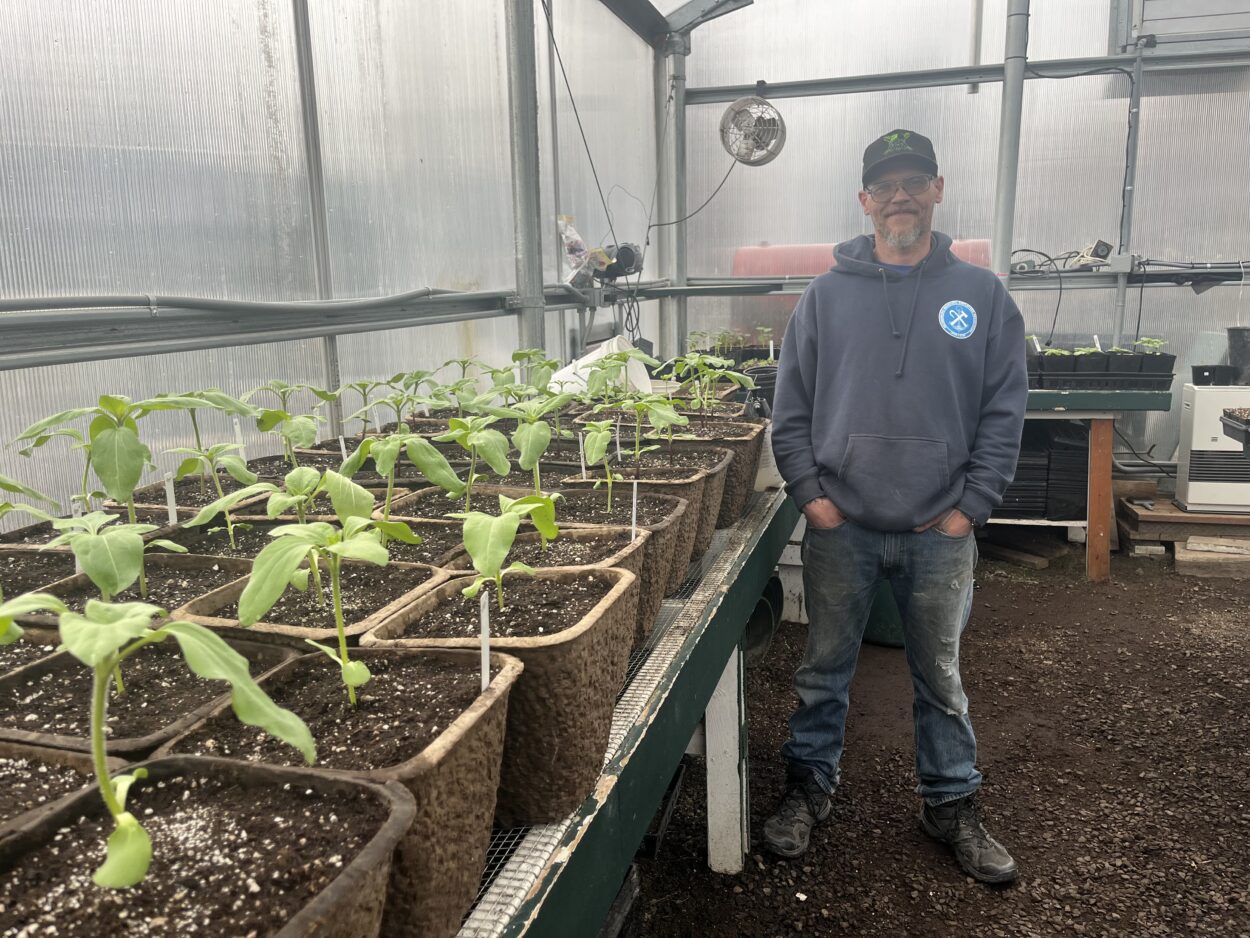 As winter thaws and the ground becomes squishy with rain, Petersburg Borough's groundskeeper, Colin Perry, had a major horizon on his mind: Mayfest. The Little Norway Festival took place in mid-May. Perry had to get flowers in the ground and looking beautiful before Petersburg's biggest annual festival. But spring also means he can re-start his work maintaining Petersburg's cemetery. Perry takes care of the landscape around Petersburg's late loved ones.
Rachel Cassandra joined Perry in his greenhouse at work and for a rainy walk around the cemetery to see the start of spring through his eyes.
That was Petersburg Parks and Recreation groundskeeper Colin Perry speaking with Rachel Cassandra. Perry and his colleague Daniel Poost prepared Petersburg's landscapes for Mayfest in mid-May by planting flowers.