Petersburg's new library opens on today (Monday). Staff have been busy getting everything ready for the public. Matt Lichtenstein stopped by this week to tour the new facility with Librarian Tara Alcock and staffmembers Kari Petersen and Jessica Ieremia:


For mobile-friendly and downloadable audio, click here.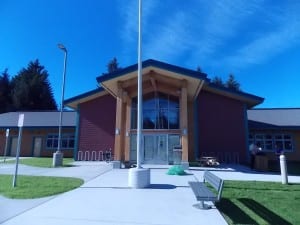 In addition to the features mentioned in the interview, there's also a smaller conference room and a small archives room. The Grass outside the facility is temporary according to Librarian Tara Alcock, who says the borough is working on a lower-maintenance landscaping plan for the long term.
Petersburg's new Public Library opens for business today (9/16) at eleven and resumes regular hours. The grand opening celebration takes place on Saturday, the 28th.