Last month was not only the driest May on record for Petersburg, it was the driest month on record here.
Petersburg had 0.26 inches, just over a quarter inch, of rain last month. It beats the old record for the month of May, 1.15 inches, set back in 1996. The driest month on record for Petersburg before this year was June of 1982, with just over half an inch of rainfall, or 0.53 inches.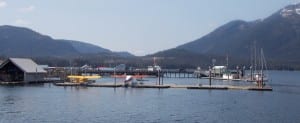 The National Weather Service has rainfall and temperature records for Petersburg dating back to the 1940s. The average rainfall for the month of May here is 4.6 inches. It's normally the third driest month of the year.
The dry May comes on the heels of the rainiest April on record for the community, with 12.31 inches. Temperatures were also very warm here last month. The weather service says Petersburg set a new maximum average for May, 62.4 degrees, a new highest minimum average, 45.2 degrees, and the overall average was 53.8 degrees, a new high mark erasing the previous record set in 2005.