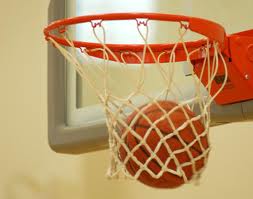 Petersburg High School's basketball teams had tough competition for their homecoming games against Craig last weekend. The Vikings won one and lost one and the Lady Vikings lost two.
Friday night was the peak for the Vikings. The boys beat Craig 75-65.
High scorers for the Vikings were Thomas Durkin with 15 points and Brennan Skeek with 13 points. Mark Neidiffer and Rylan Wallace each had 11.
On Saturday night, it was also a ten point difference but it went the other way. The Vikings lost to Craig 47-37. Mark Neidiffer and Louden Sandhofer were the top scorers for the Vikings, each with 10 points.
Coach Rick Brock told KFSK's Angela Denning that the way the team played Friday night was impressive.
The Lady Vikings lost both of their games against Craig. On Friday, the girls lost 40-26. Top scorers for Petersburg were Katie Brock with 7 points and Maddy Parker and Rikki Lewis each with 6.
On Saturday, the final score was 45 to 30. Sisters Maddy Parker and Meghyn Parker were top scorers for Petersburg with 6 points each.
Lady Vikings coach Dino Brock told Denning that overall, the girls played better against Craig than they have in recent games.
Again the high school basketball teams will hit the road to play away games over the next several weeks. The regional tournament is in Ketchikan March 6-10.