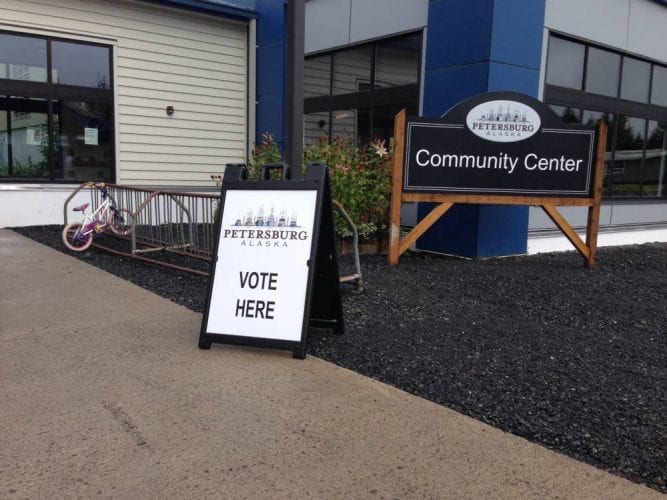 A few days after the general election and the results are still coming in for House District 35—which includes Petersburg. Voting machines had technical malfunctions in Sitka, Kake, Craig, Klawock, and Thorne Bay. The machines' memory cards were mailed back to the Division of Elections in Juneau and they will have to obtain the results there.
Sitka's results were released late this morning but the other four precincts are still unknown.
So far, Democratic incumbent Jonathan Kreiss-Tomkins has a strong lead against challenger Republican Richard Wein. Kreiss-Tomkins has received 56 percent of votes while Wein took 44 percent of votes. In Petersburg, 58 percent supported Kreiss-Tomkins and 40 percent voted for Wein. Write-in candidates brought in 25 votes total district-wide.
With the large margins, it is unlikely that results for the District 35 race will change. There are nearly 600 votes separating the two candidates.
In other races, House District 35 also favored Democrats—at least after over 2,600 ballots were processed in Sitka.
For Governor, House District 35 supported Democrat Mark Begich with 51 percent of votes. Republican Mike Dunleavy received 43 percent of votes. Walker—who pulled out of the race—took four percent of votes in the district.
For the U.S. House of Representatives, Democratic Challenger, Alyse Galvin received strong support in the district with 56 percent of votes while incumbent Don Young received 44 percent. Of course, Dunleavy and Young won their races handily statewide to take their seats.
As for the salmon ballot measure, the margin became close after Sitka's votes came into play with 52 percent of district voters opposing the measure and 48 percent supporting it.
So far, the three judges in the district–Superior Court Judge William Carey and District Court Judges, Kevin Miller and Kirsten Swanson– have strong support for retention.
Voter turnout in Petersburg was 34 percent. In Sitka, it was 35 percent. So far in the district, Angoon had the highest turnout with 52 percent of registered voters casting ballots.
Election results for House District 35 are updated here.