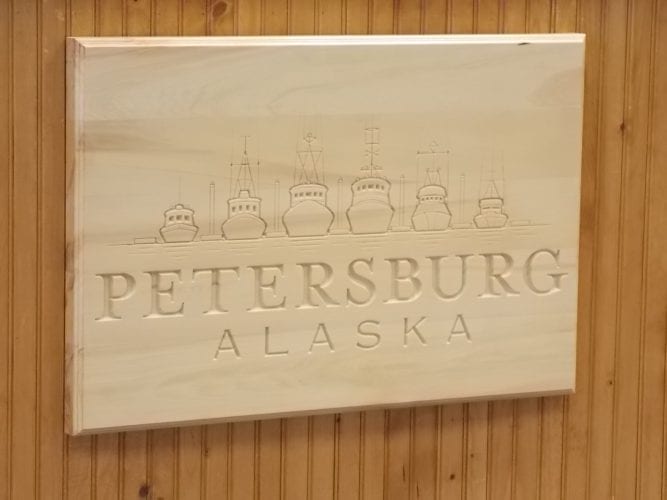 Petersburg's borough assembly Monday will take a second vote on whether to budget for replacing the borough's trash baler equipment.
The budget change for the current year would allow spending up to $600,000 on new machines to compact and package the community's garbage and recyclables before they're shipped to a landfill in Washington state. Existing equipment dates back to the mid-1990s and has been breaking down this year. The budget change requires three readings of an ordinance. The purchase of the replacement machines will also need assembly approval at a later date.
Assembly members Monday will also continue their discussion on what they hope to see in next year's borough budget, whether that's spending cuts or tax increases or other changes. Staffers have provided input on some possible changes. Those could include cuts in hours at the library, baler, community gym and pool.
One proposal would close the community center on Sundays entirely and close the facility earlier on Mondays at 8 p.m. This is estimated to save $19,000 a year.
Another proposal would cut the library eight hours a week saving an estimated $15,000 a year. The schedule would reduce hours on Saturday to 11 a.m.–2 p.m. and on Friday from 2–6 p.m.
The new schedules would go into effect as determined by the department directors.
The borough may eliminate a sergeant's position in the police department and may consider no longer having a police officer on duty 24 hours a day, seven days a week. Also on the table for elimination – snow plowing at Papke's Landing. Other cuts could be to funding for schools and community organizations like KFSK and the Clausen Museum. Meanwhile, the borough is looking into adding a position to help respond to ambulance calls. There also could be an increase in the property tax rate in service area one and an increase in fees for ambulance calls. The changes would be for the fiscal year that starts in July and they're not up for a vote Monday. Typically the assembly doesn't vote on a budget until the late spring.
In related items, the borough manager is seeking input on priorities for capital projects.
Also on Monday's agenda, the assembly will consider a proposed schedule for approval of a new zoning map for service area one, within the old city limits. The map would implement new zoning classifications in a wide-ranging revision of the borough's rewrite development code approved last month. As proposed, final approval of the new map would happen in April and May.
The assembly will also consider whether the mayor and borough manager should attend a summit on the high cost of shipping goods to Alaska. That summit may be January 24 in Ketchikan.
Discussion items include changing the way assembly members are elected and the process for scheduling work sessions.
The meeting starts at noon Monday in borough assembly chambers and KFSK will broadcast it live.