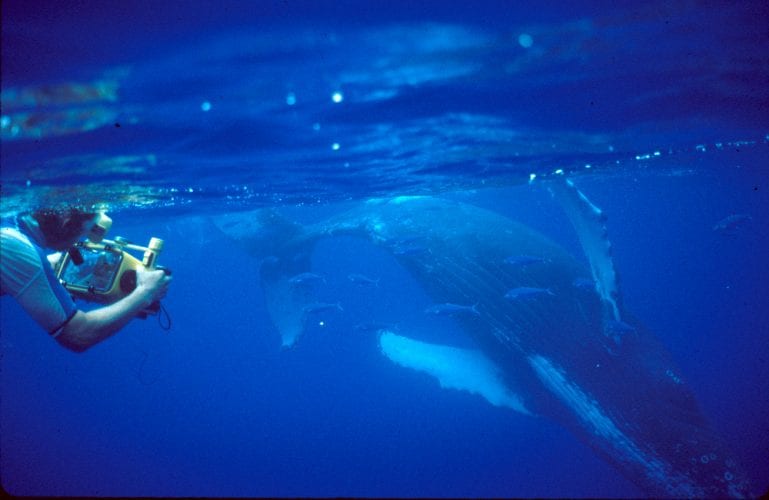 The Petersburg Public Library is the site for the Alaska premiere of a PBS documentary film on humpback whale song Tuesday, July 30.
"Mystery of the Humpback Whale Song" features the research of Adam Pack, a professor in psychology and biology at the University of Hawaii in Hilo and Marc Lammers, research coordinator of the Hawaiian Islands Humpback Whale National Marine Sanctuary. Pack is also president and research director at The Dolphin Institute and he's been spending his recent summers onboard the Petersburg based tour vessel Northern Song. Joe Viechnicki spoke with him about what they're learning about the incredibly varied vocalizations of the marine mammals during mating season in Hawaiian waters.
The presentation is Tuesday, July 30 at 6:30 p.m. at the public library.