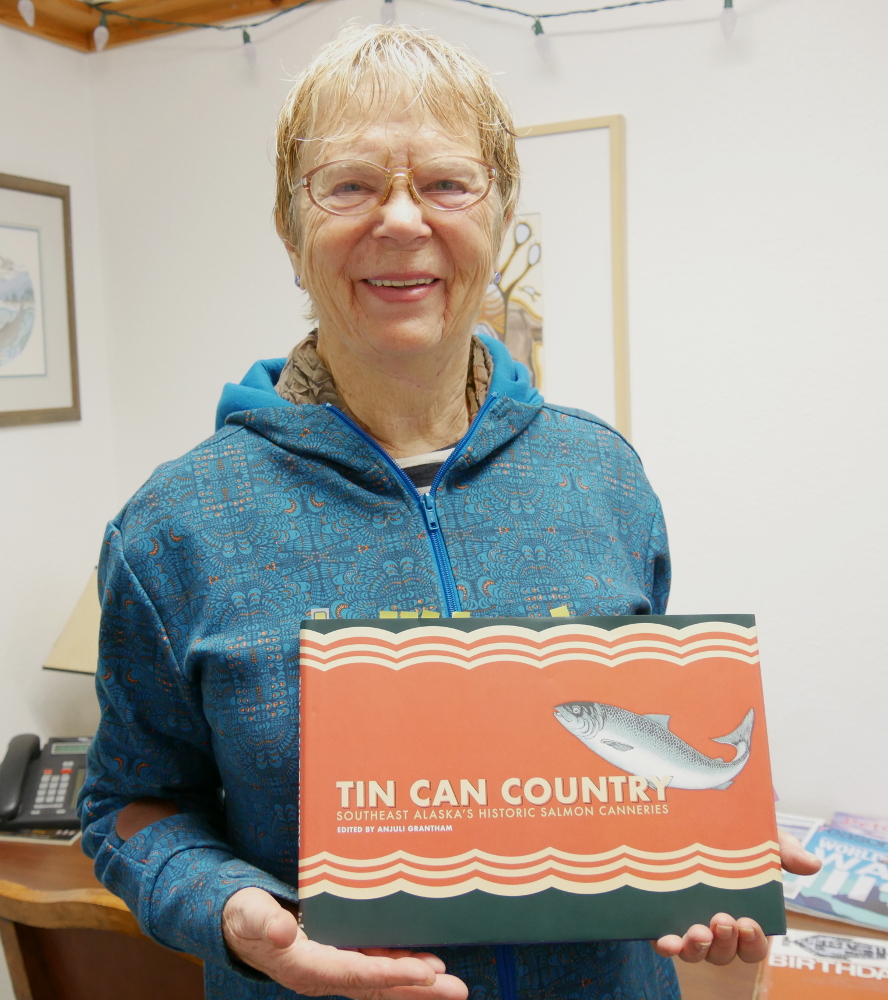 Petersburg resident and collector Karen Hofstad was honored by the Alaska Historical Society last month for her donations to local and state museums. Her 2019 book on the history of salmon canneries and salmon can labels was also recognized.
The historical society honored Hofstad with the Evangeline Atwood Award for Excellence at the society's annual conference in Kodiak in late September. The award is named after a founder of the historical society who advocated for Alaska history from the 1940s into the 1990s.
Hofstad was recognized for her collection of maps and salmon can labels that she started after moving to Petersburg in 1960. She donated that collection to the Alaska State Library in 2017. Hofstad said this year's honor was unexpected.
"It's nice because when you're doing that kind of a I'll say hobby, you're doing it alone, pretty much," she explained. "So you don't think anybody would really know what you're doing until this finale this year."
That finale was the publication of her book "Tin Can Country," which tells the story of the salmon canning industry in Southeast Alaska with those can labels. The book also features the research of the late Pat Roppel of Wrangell. It was edited by Anjuli Grantham and Sarah Asper-Smith. Those two were also winners of a Contributions to Alaska History Award from the historical society at last month's conference for their work on that book.
Hofstad paid for the printing of 1500 copies of the book and is giving all the profits to the Clausen Memorial Museum in Petersburg. She explained she's been motivated to donate her collection with the hope of getting more young people interested in history
"It was a wonderful thing for me because I know then all of this, 50 years of hard work is saved and it's available now for anyone for research. It'll be taken care of," she said.
All 1500 copies of Hofstad's book have been distributed. Some are still for sale in various book stores and museums.