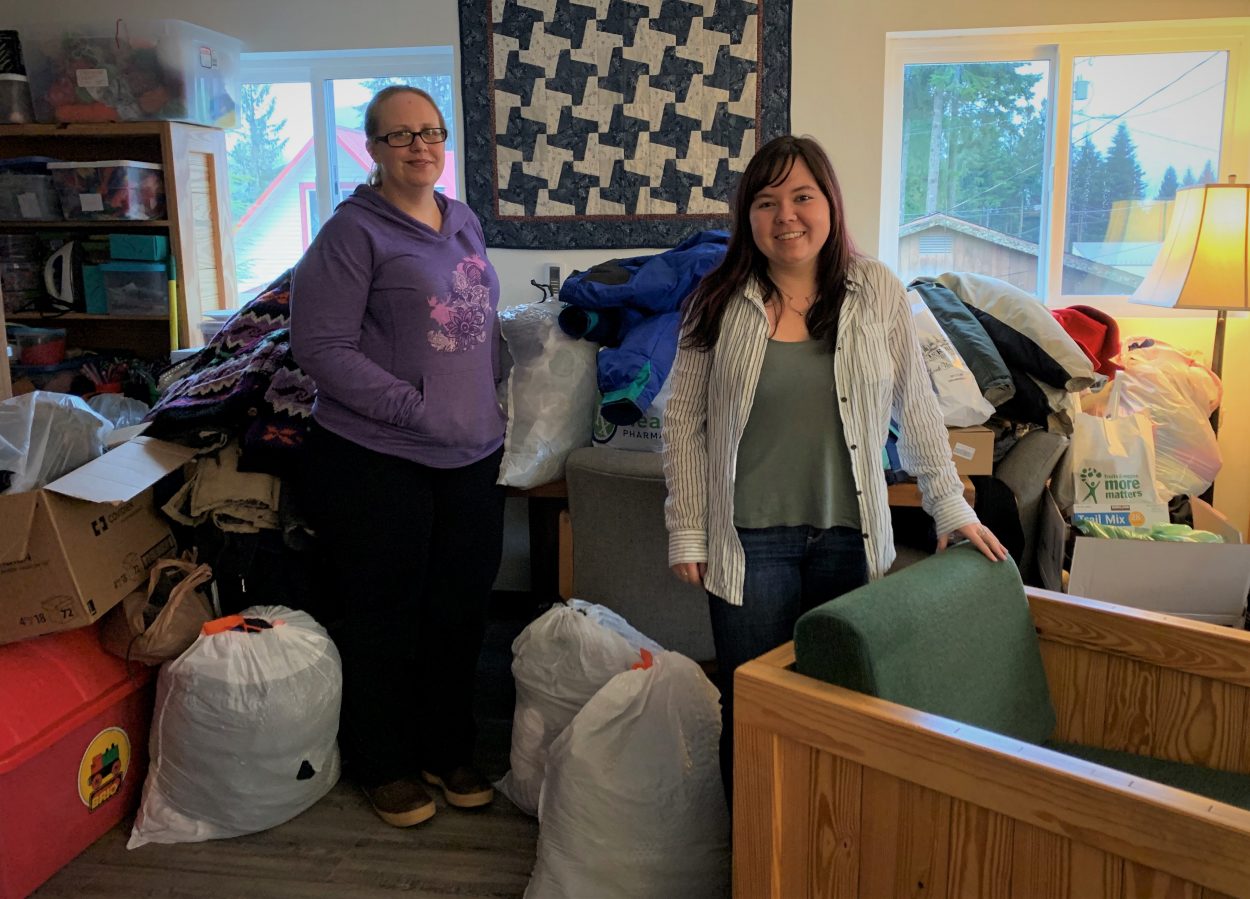 Local volunteers and social services organizations are coming together Wednesday to try to get a better idea of Petersburg's homeless situation. It's an annual event called Project Connect and it pairs giving with gathering data. Organizers will be giving away free items and services and trying to get people in need to fill out surveys. Those numbers can be used on a state and federal level to bring in grant funding.
Project Connect will run Wednesday from 3 to 6 p.m. at the John Hanson Sr. Hall in Petersburg. It's sponsored by the SHARE (Supporting Health Awareness and Resiliency Education). The coalition includes local organizations like Working Against Violence for Everyone (WAVE), Petersburg Medical Center (PMC), Petersburg Mental Health Services (PMHS), and several others. Their goal is to promote a healthy community.
Helping coordinate efforts are Becky Turland and Ashley Kawashima both with Petersburg Mental Health Services. They spoke with KFSK's Angela Denning about Wednesday's event.
It's the third year for Project Connect and the Point in Time Count in Petersburg. In the first year only a few people filled out a survey. Last year there were many more. And organizers say they expect even more people to participate this year.