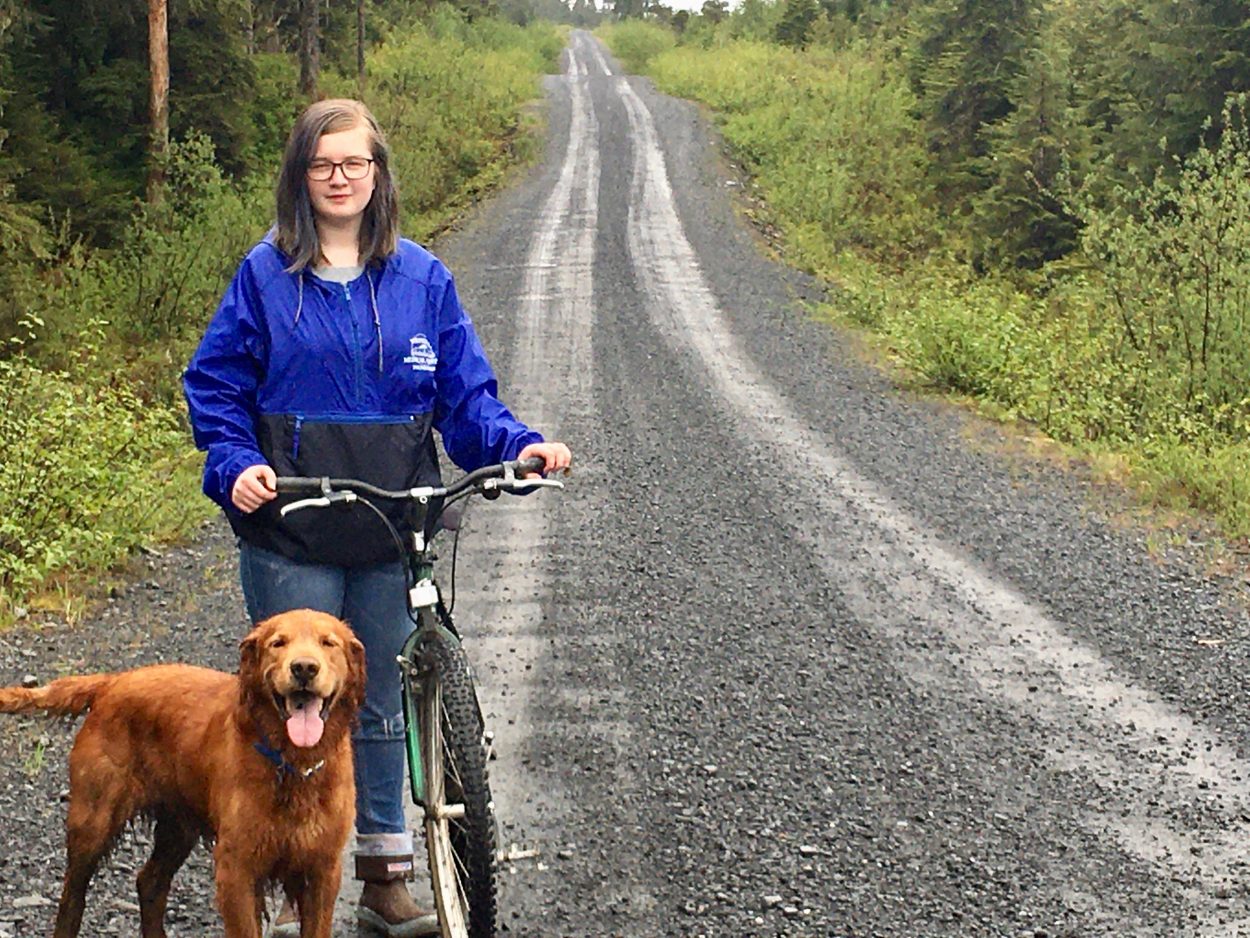 Petersburg seniors are getting ready for graduation tonight. The ceremony will include a vehicle parade and graduation video. It will be a lot different than normal years just like the last part of school has been unusual. KFSK's Angela Denning spoke with some of the seniors to see how they feel about their last days of high school.
Sarah Larson thought her senior year would be a lot different.
"I thought it would just be like full of fun events and other fun stuff but now we can't really do anything," Larson said.
The special days that seniors wait for didn't happen.
"Usually, we have senior picnic, and skip day, and we get to paint the road with all our friends but because of social distancing we haven't been able to do that," she said.
Kiana Kivisto calls her spring semester "interesting."
"This is not what all of us seniors expected our senior year to be like," she said.
While it hasn't been an ideal senior spring, Zephrie Whitethorn says it's been doable.
"You just gotta do the best you can to do whatever it takes to get over it until it's over," Whitethorn said. "No use sitting around and whining about it, I guess."
Students have spent the last few months in virtual classrooms.  Learning online wasn't easy for Larson. She says she's been lucky that she got many required courses out of the way as a junior and had room for electives her senior year.  She says it's not that the work has been harder than usual just that it's been more difficult to stay on task.  
"Usually, me being in a classroom setting, it helps me focus more but being at home there's a lot more distractions around so that's kind of hard," Larson said.
Larson isn't alone. Online learning took Whitethorn some getting used to as well.
"It's been kind of a challenge at the beginning getting used to the online schooling," Whitethorn said. "You kind of got to be on top of things and be more responsible by yourself because you don't have the teacher there telling you to get your work done and everything. I've done pretty good with the whole switch."
There are some positives though. Classes were shorter online and Whitethorn says it has given him more time to spend with his friends and family outdoors.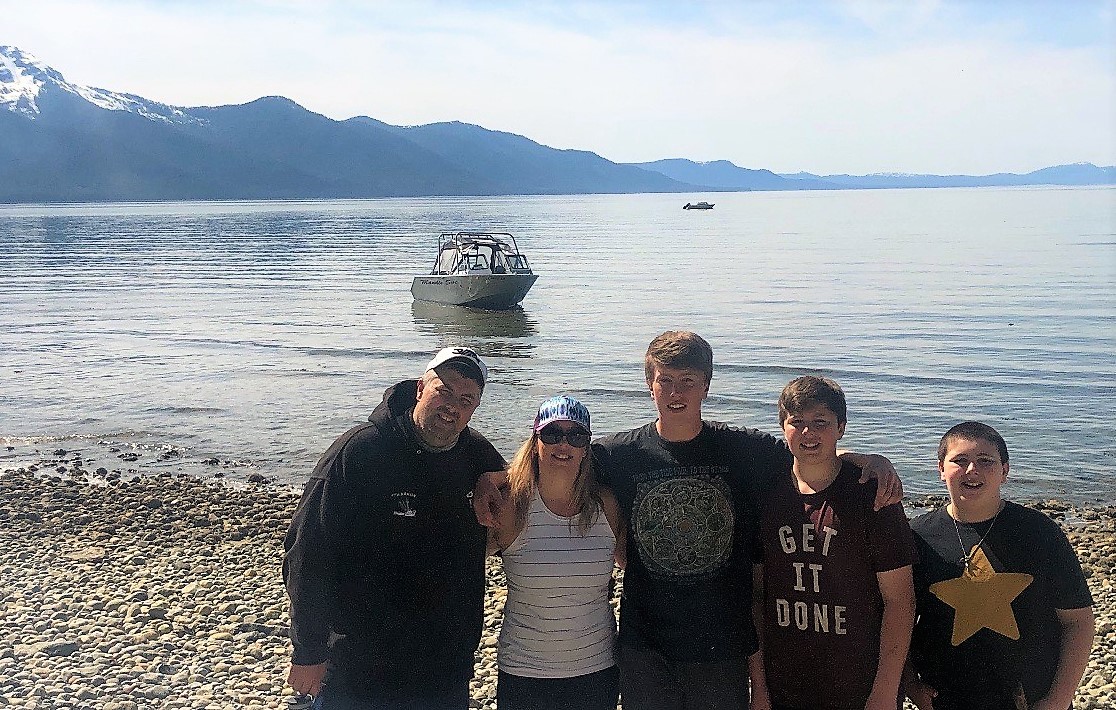 "It's been pretty fun, we've been doing a lot of family stuff that we can do," he said. "Go out camping and go up the river, stuff like that, so it hasn't been too bad socially."
Kivisto says she's spent more time video chatting with her friends. They've also met in small groups for certain activities.
"We've been doing pretty good staying separated," she said. "It's hard because we all miss each other but we're still doing pretty good with it."
Petersburg seniors won't be having a normal graduation ceremony in the gymnasium. Instead they'll have a vehicle parade and view a video. Larson says the video features the seniors along the beach near the whale observatory.
"They took a video of me walking to the stand that had the diploma and then they took pictures holding the diploma and then pictures of me with my family," Larson said. "It felt kind of weird because there was just a small amount of people there, not your whole class, and you were the only one wearing like the cap and gown."
Larson says she knows teachers and students have put a lot of time planning the graduation event and she thinks it's a pretty good compromise given what students can and can't do.
Whitethorn agrees.
"I think the parade was a pretty good idea," he said. "And I guess we're going to go up to the baseball field and all sit in our cars with our families and watch—we made the video, the graduation video of us getting our diploma and our gowns and everything. So, that should be pretty cool to see how it pans out I guess."
Kivisto wishes it could be a normal, traditional ceremony, but she understands that's not possible.
"I'm pretty bummed about it," she said. "I wish it was normal but it's better than nothing. All the parents and teachers are doing what they can to make our senior year as good as it can be."
A highlight for both Kivisito and Whitethorn their senior year was their basketball teams winning the region tournament. However, it was bittersweet because the state tournament was canceled due to the coronavirus.
For Larson, it has been an exceptionally challenging year. Besides changes at school, she lost her father last fall in a boating accident. She says art has helped her cope.
"I've just distracted myself with a bunch of art projects that I've been putting off for a long time," she said.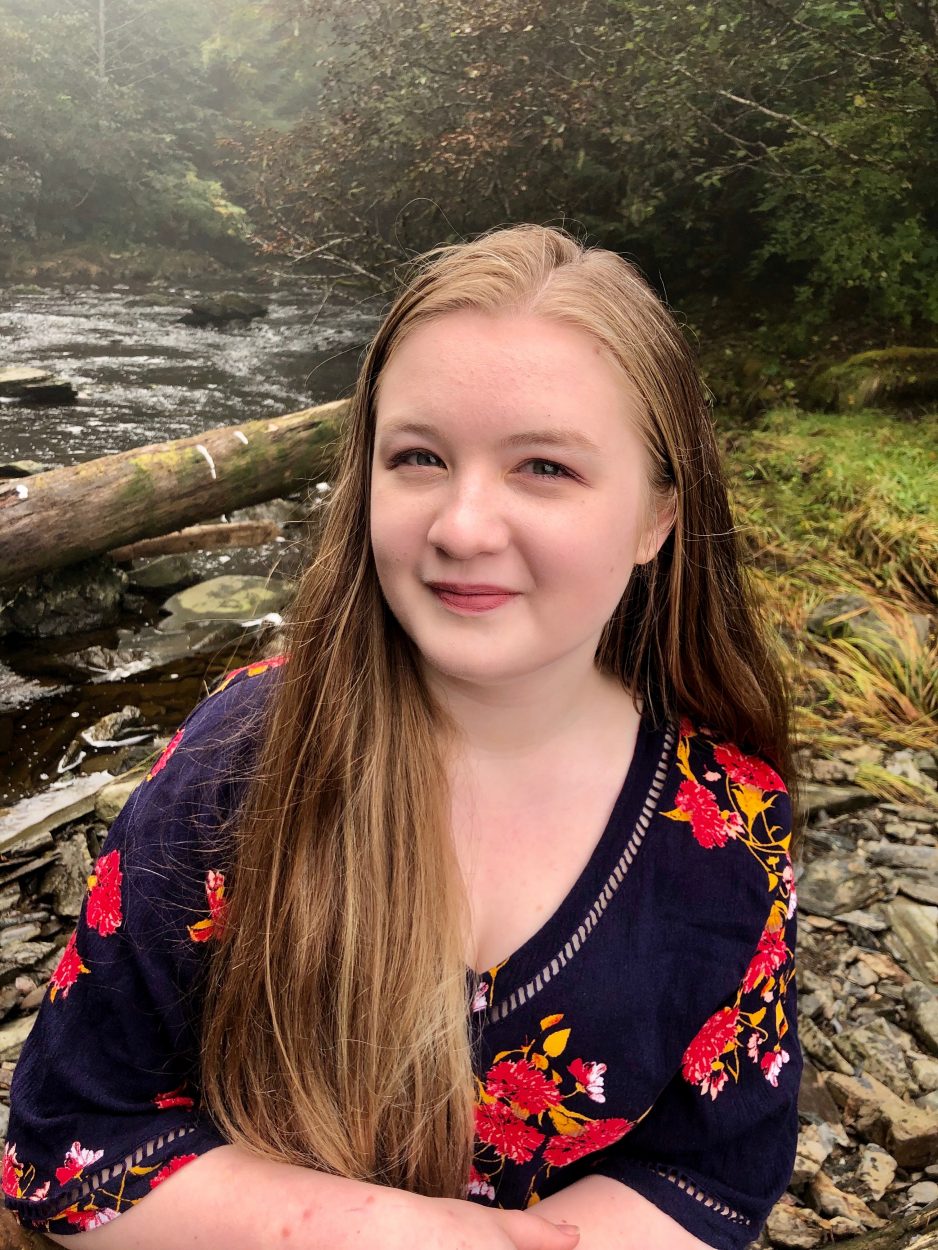 Larson was active in theater and dance throughout high school. She plans to study those subjects next year at the University of North Dakota. The university informed her that instead of sharing a dorm room with someone else, all students will have their own rooms because of the coronavirus.  This summer, Larson hopes to work at the library and theater when they open back up.
Next year Kivisto will attend Everett Community College in Washington to play volleyball and run track. She plans to study physical therapy. This summer Kivisto hopes to get a job on a commercial tender boat otherwise she'll work in town.
Whitethorn will be commercial fishing this summer, which is his normal seasonal job. After that, study diesel technology in either Bellingham Washington or at AVTEC (Alaska Vocational Technical Center) up north in Seward.
————————————–
The senior's graduation parade will be May 26 at 7:30 p.m. The route will run from the airport along Sandy Beach through downtown out to Scow Bay, then turn back to town and up Haugen Dr. and over to the high school for diplomas, then on to the ball field.  The seniors and their families will watch the graduation video there. Everyone else can watch the PHS graduation video at 9:30 pm (5/26) on the PCSD website and the PHS Facebook page via YouTube.  All friends, family, and community members are welcome to view the video at any time after 9:30 pm.  Here is the map of the parade route.