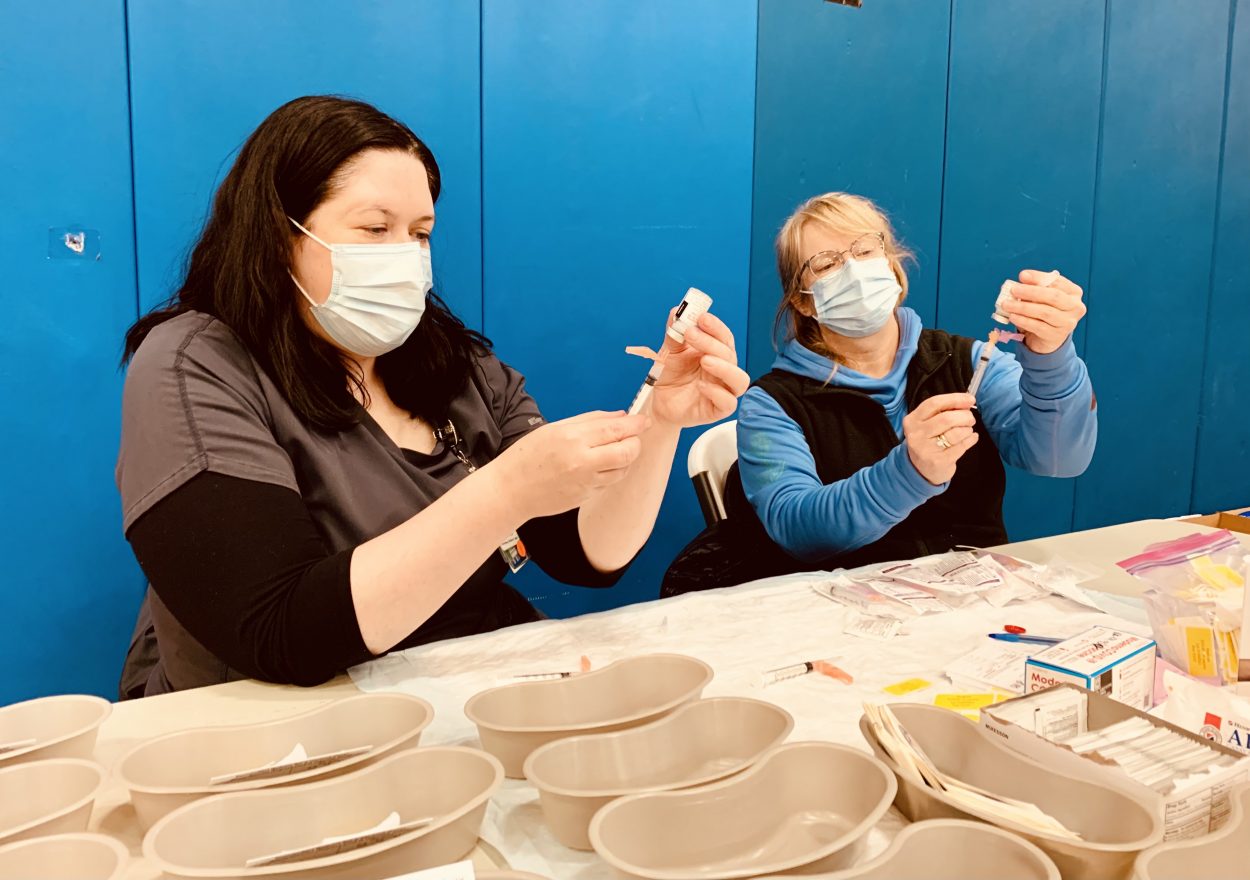 UPDATE:
A positive COVID case was identified in Petersburg Monday, Feb. 8. The positive test result was part of a pre-screening process for OBI Seafoods looking to hire employees for the upcoming crab season. The processing company requires potential workers to be tested for COVID as part of its protocols.
The person is asymptomatic and is now in isolation. Public Health has been notified and contact tracing has begun.
According to Petersburg's Emergency Operations Center, the current community risk level will continue to be in the Yellow (Low Risk) status.
OBI Seafoods is working with EOC on the case. In a press release, the company said that they isolated the individual immediately and contacted employees who might have come into contact with the person for additional testing.
"We are glad to see that our preseason screening protocols were able to identify this asymptomatic positive case before the season started, so we could isolate this individual and minimize possible spread," said Mark Palmer, CEO of OBI Seafoods, in the press release." OBI Seafoods is grateful for the rapid response from the Petersburg EOC and our ongoing partnership with them to help keep the community and our workforce safe."
OBI Seafoods is hiring a completely local workforce of about 75 people for the Tanner and golden king crab season starting February 17.
Current OBI workers undergo daily symptom and temperature checks before entering the work site.
The EOC asks that all residents take action to mitigate the potential spread of the virus. 
If you have symptoms, call the Petersburg Medical Center's COVID Hotline at 772-5788 for medical advice. Do not go to the hospital or clinic before calling the hotline.
There is also asymptomatic testing available by appointment by calling 772-4299.
To get on PMC's list for a COVID vaccination, call 772-5545.
You can find links to more information about COVID on our website KFSK.org, posted along with this story.
For detailed information on COVID in Petersburg, including a link to the Petersburg COVID Dashboard, visit https://www.psgcovidinfo.net/
Please refer to the CDC webpage for information on symptoms and precautionary measures at www.cdc.gov/coronavirus/2019-ncov/community/.
Additional current information on COVID-19 is available through the Alaska Department of Health and Social Services (DHSS) at coronavirus.alaska.gov.