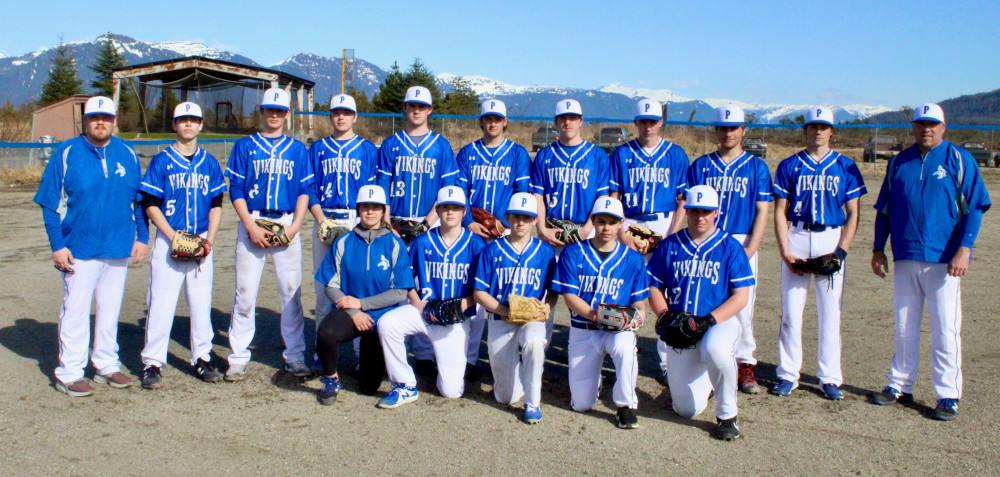 Petersburg High School's baseball team recorded its first win of the season at home against the Sitka Wolves last Saturday. It was also the first victory for Petersburg's program against Sitka and first "W" since 2019.
The Vikings lost Friday 14-4 and the first game of Saturday's double-header 16-8 before winning the second game 10-9. Petersburg had a strong offensive outing with 13 doubles over the weekend and also honored five seniors who will be graduating this year.
Joe Viechnicki spoke with coach Jim Engell about the Sitka series.
The team has this weekend off before traveling to Juneau to play Thunder Mountain. The Vikings are still hoping to secure an at-large berth at the first ever Division two state tournament.