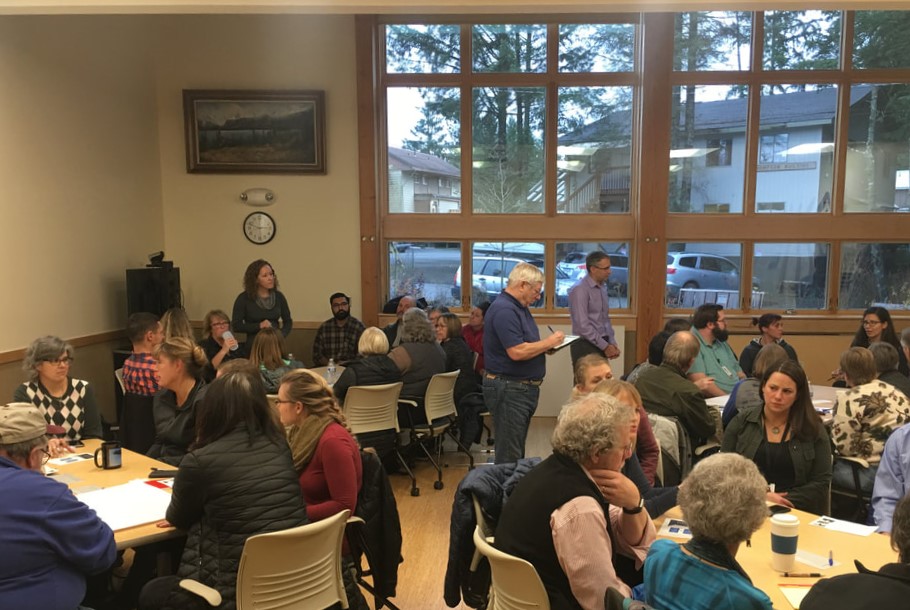 Community members have asked for a larger discussion about the future of health care in Petersburg and whether a new hospital building should be built by the Petersburg Medical Center or the Southeast Alaska Regional Health Consortium.
In the first two parts of this series, we've heard about the need for a new facility and why some are backing SEARHC for that. For others, the decision comes down to local control of health services.
In the final installment of our series on this debate, Katie Anastas looks into what local control means for Petersburg Medical Center and for SEARHC.
For 25 years, Jennifer Bryner has supervised 40 nurses and nurse's aides at the Petersburg Medical Center. She says a local healthcare workforce is invaluable.
"Because you see the people at the grocery store, at school pickup, at church and at the ball games, we want to try harder because we're taking care of our friends and family," she said. "That's something that's special about Petersburg, and I would hate to see that threatened."
PMC has around 155 employees, including five physicians. Compare that to SEARHC's over 1,200 employees and 100 health care providers. They're in 18 communities, as far north as Skagway and as far south as Metlakatla. That's an area about the size of Indiana.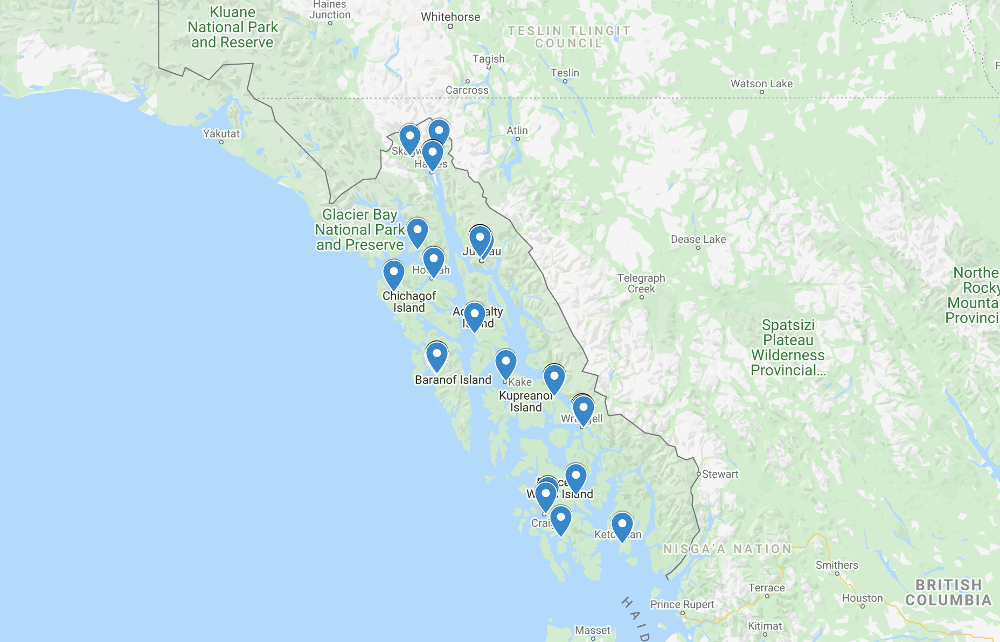 Petersburg resident Carrie Martinsen has a SEARHC sign in her yard. She says that, sometimes, the anonymity that comes with a larger workforce can be positive.
"When you go into the emergency room in Petersburg, it's really hard not to know who's in the next bay," she said. "Not because you're nosy, it's just you know all those people, or it's the one person named Carrie Martinsen that's over there, so you're going to know about that. So I'm not sure local control is always the best in those kinds of situations."
SEARHC supporters have cited access to a network of specialists working in Southeast Alaska. But Mark Tuccillo, a physician at the Petersburg Medical Center, says if specialists do too much traveling, Petersburg could bear the burden.
"People that are coming here, or could come here, also have to go to Sitka because they don't have the specialties and sub-specialties, so it's one more stop on the milk run of urology or dermatology or things like that," he said. "They keep getting spread more and more thin. As long as there's plenty of expertise to go around, that's an option. If that expertise contracts, it's not going to contract in Sitka. It's going to contract in their non-beneficiary sites."
Along with staffing, another aspect of local control is representation. PMC's board has seven elected members, all residents of the borough. Meetings are open to the public, and the board and hospital's records are subject to state public records law. The borough's founding document names PMC as its healthcare provider and gives the medical board the authority to oversee it. Changing that would require a public vote.
Jerod Cook, president of the medical center's board, says the fact that the medical board is an elected body with three-year, staggered terms, ensures community input.
"We have two seats that rotate out every year, and the community has the ability to put other people in those if they are completely unhappy with the performance they're getting out of that board. And that is having community involvement in the medical needs and future needs of this community," he said. "If the board goes away, then that ability goes away."
SEARHC has a 15-person board made up of representatives from many of the communities it serves. Neither SEARHC's board meetings nor its records are open to the public. The board has a representative from Petersburg, Annette Bennett, elected by tribal members of the Petersburg Indian Association. Bennett was unavailable for an interview and did not respond to further requests.
Last month, Skagway's assembly voted to advance talks with SEARHC about taking over its clinic's operations. The Skagway assembly also signed a non-disclosure agreement, shielding its talks with SEARHC from the public. Chelsea Tremblay, a Petersburg borough assembly member, says that's concerning.
"The thought of a non-disclosure agreement being associated with a public health center, as an elected official, is quite something," Tremblay said. "There are very, very few times in my time on assembly that what we say or do is not up for public review. None of those are when making decisions about a community health center."
SEARHC completed a new hospital in Wrangell this year. It also plans to break ground on a new multi-million dollar expansion in Sitka. Community advisory boards in both places offer input to the region-wide board, according to SEARHC's chief medical officer and senior vice president Dr. Elliot Bruhl.
Bruhl was asked about the role of those advisory boards during a presentation to the Petersburg assembly in early June.
"The leadership of those boards reports to and communicates with the leadership of the SEARHC board," he told the assembly. "The boundaries really on our ability to provide services and to grow new service lines are really the boundaries of reimbursement and business. I mean the approach to our facilities is to be able to expand services as we're able while maintaining a financial viability."
Bruhl said it's not realistic for SEARHC to provide all services in all places. He gave an example of an MRI machine.
"I mean, we would love to be able to put an MRI in Wrangell," he said. "The business reality is probably…it's really not, given the numbers of people there, etc. So there's the reality of that."
Wrangell's borough assembly appointed vice mayor Patty Gilbert as a SEARHC advisory board liaison in 2018. In a phone call, Gilbert said they haven't met in over a year, and that she thought her local group was no longer active.
Bruhl was unavailable for more details because SEARHC declined an interview request. The Petersburg Indian Association is working to organize a town hall with SEARHC representatives.
PMC is seeking its own community input. It conducted a community survey this summer, which is expected to be published in November. On a radio show last month, CEO Phil Hofstetter said town-hall style meetings could follow those results.