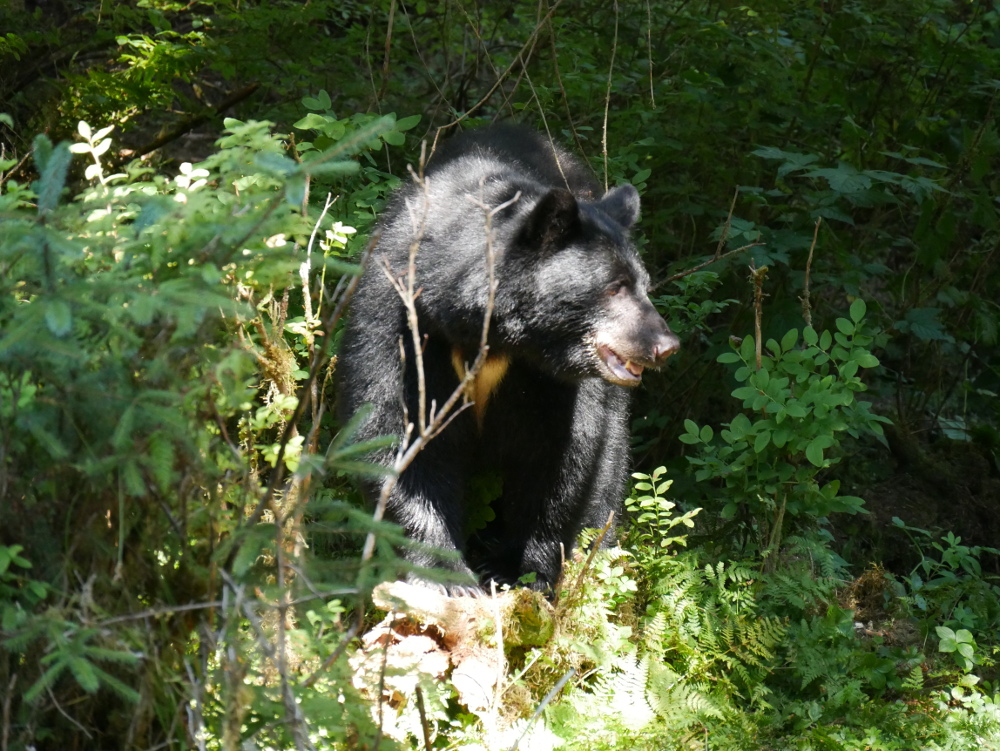 Black bears are knocking over garbage cans in Petersburg again this summer looking for an easy meal.
Across the town people are posting online photos of some of these refuse raiders, during the day and at night, to warn their friends and neighbors and spread the word about keeping garbage under wraps.
Residents and wildlife managers have not killed any problem bears this year; several were killed in the area in 2019. Others have been trapped and relocated in the past but not this year.
Joe Viechnicki spoke with Frank Robbins, area wildlife biologist for the Alaska Department of Fish and Game in Petersburg for a few tips to remember about living in bear country.
The Petersburg borough government revised local law on securing garbage last year, with more specifics about securing cans or keeping them inside until pick up day when possible.