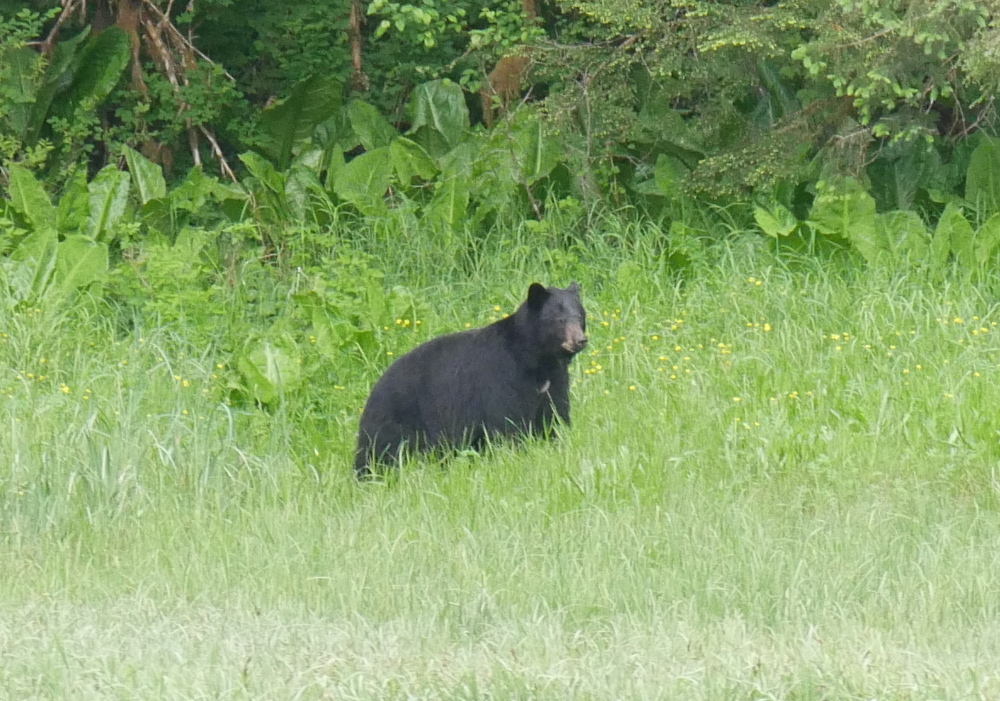 Several black bears have been poking around homes in Petersburg this summer seeking an easy meal.
Residents in Petersburg have been taking to social media to warn each other and document nuisance bears.
It's a problem that crops up every few years. But it's normally seen in the fall because of a biological process called hyperphagia. That's when the animals seek to pack in the calories to fatten up for hibernation.
"This recent increase in bear activity in Petersburg is likely the result of a scarcity of fish, compounded by spotty berry production," said Frank Robbins, area biologist for the Alaska Department of Fish and Game. "So in the absence of natural foods, bears are foraging within neighborhoods on garbage, chickens or other human sources of food."
Bear problems are fairly widespread throughout town. Robbins guesses there may be three visiting trash cans in the area. He encourages people to keep garbage secure until it's picked up and he says another recent problem has been chickens.
"Chickens are bear magnets," Robbins said. "Last year I dissected a stomach from a bear that had been dispatched and there were at least two chickens inside the stomach as well as other human sources of garbage, paper towels, other things. So you know if you choose to keep chickens, they should be enclosed, an electric fence should be used to protect the enclosure. Gardens, if you have a garden or a compost pile, avoid composting anything that the bears might like to eat."
The department has put out a trap but has not been successful in capturing any of the problem animals. It has also not dispatched any bears this summer. Fish and Game relocated nuisance bears in 2017, 2012 and 2006. Last year one brown and one black bear were killed after prowling around homes in the area.
"The main message is preventing bear problems is everyone's responsibility and we should work together and manage our garbage appropriately and try to prevent providing any food for the bears," Robbins said. "If we do that we can better protect our neighbors."
Petersburg Police have been answering complaints about nuisance bears and have been educating callers about the issue. Officers have also used non-lethal rounds to try and keep bears away from homes.