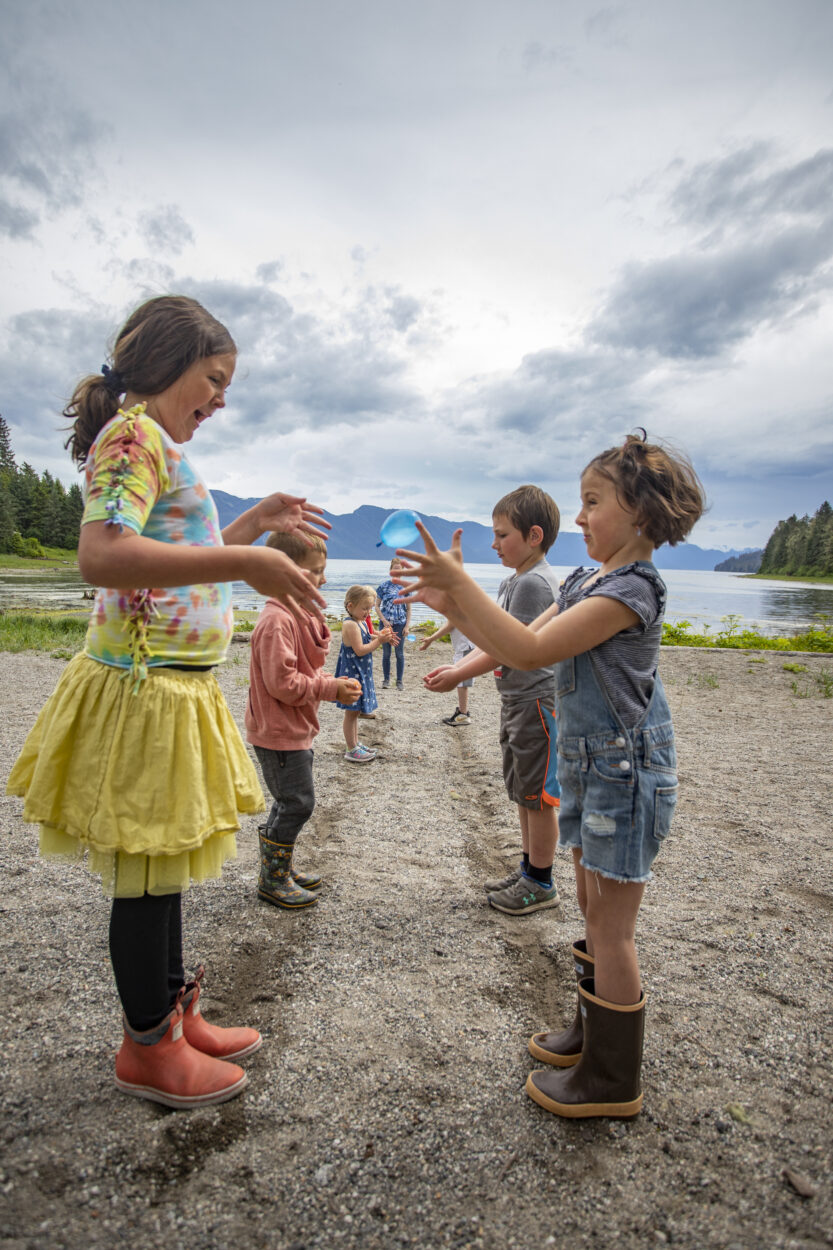 Kinder Skog, started in 2019, is an after school and summer program encouraging outdoor activities. It will be transitioning from the Petersburg Lutheran Church to become part of the community wellness department at the medical center.
An outdoor kids program in Petersburg will become part of the Petersburg Medical Center this fall.
PMC's CEO Phil Hofstetter called it a wonderful opportunity for the community hospital.
"So it's a wonderful program, it's expanding," Hofstetter said of Kinder Skog. "Sounded like it was at a point where it was really growing and taking off on its own so. We're really excited about it. I think from a PMC wellness standpoint, providing youth programs and activity programs is exactly in alignment with what our health care initiative and wellness initiative."
The medical center has been involved with community discussions and the local task force on child care. And Hofstetter said the PMC board has been interested in starting a pilot program for child care to help sustain these services. The hospital created a new position of youth programs coordinator. Kinder Skog co-founder Katie Holmlund applied for and got that job. She offered to transfer the Kinder Skog program to PMC.
Hofstetter said it's just a pilot program but there could be room to expand.
"I think we're going to see how the program fits and grows and then evaluate and just trying to take a very systematic approach and we'll just have to wait and see and we want to make sure that we're not imposing on other businesses that have child care in mind," he said. "We want to really have a presence of complimenting and growing and so we're just going to have to evaluate that as we go."
Holmlund will start work at PMC this summer with the goal of starting the fall session of Kinder Skog under the medical center. The program will move from the Rebi Hus at the Lutheran Church to a classroom at Stedman Elementary School.